"This is a beautiful light blue PU leather journal. Although it is not real leather, everything about this journal is lovely"
Laurie- LeStallion Customer
★★★★★
Regular price
Sale price
$19.95 USD
Unit price
per
Sale
Sold out
View full details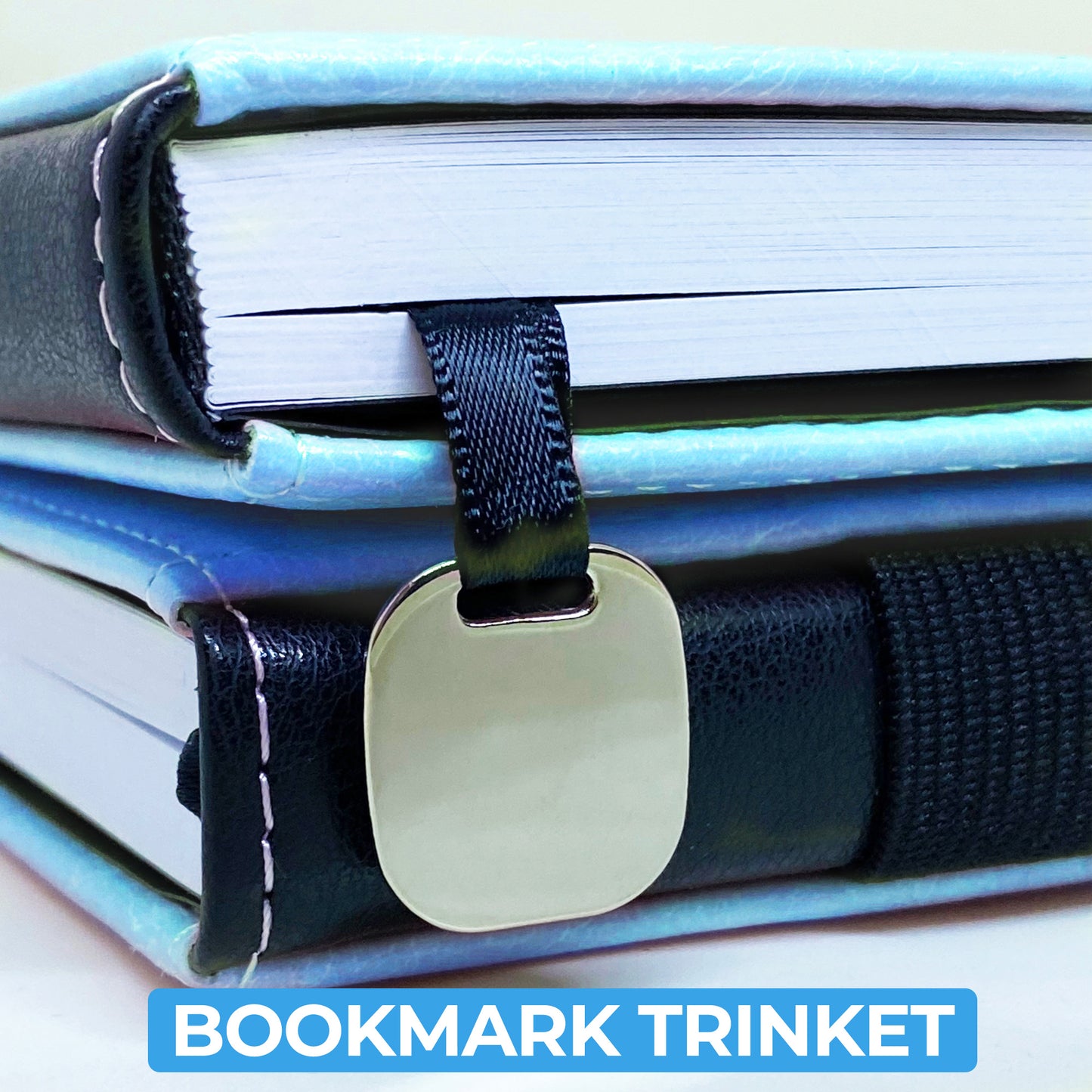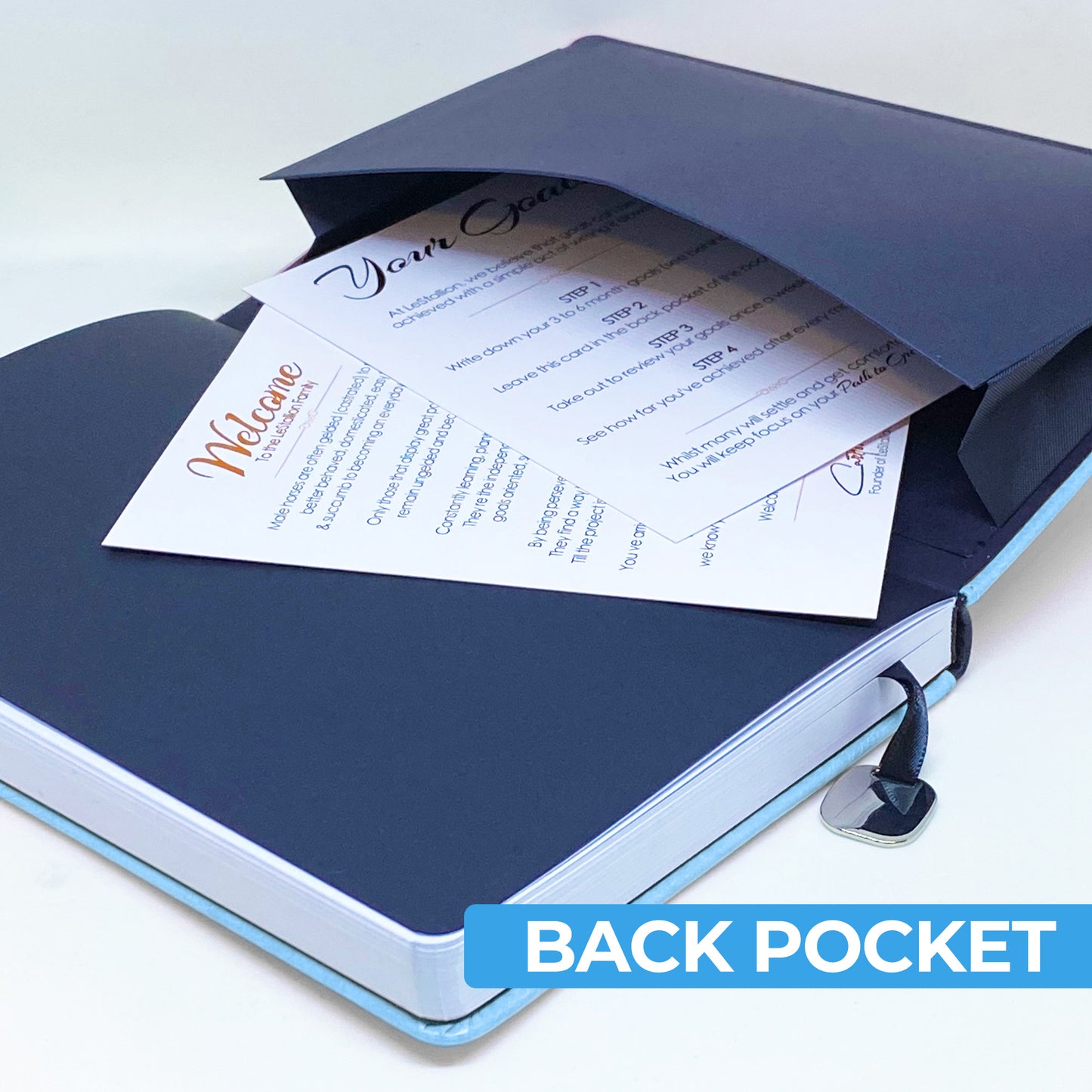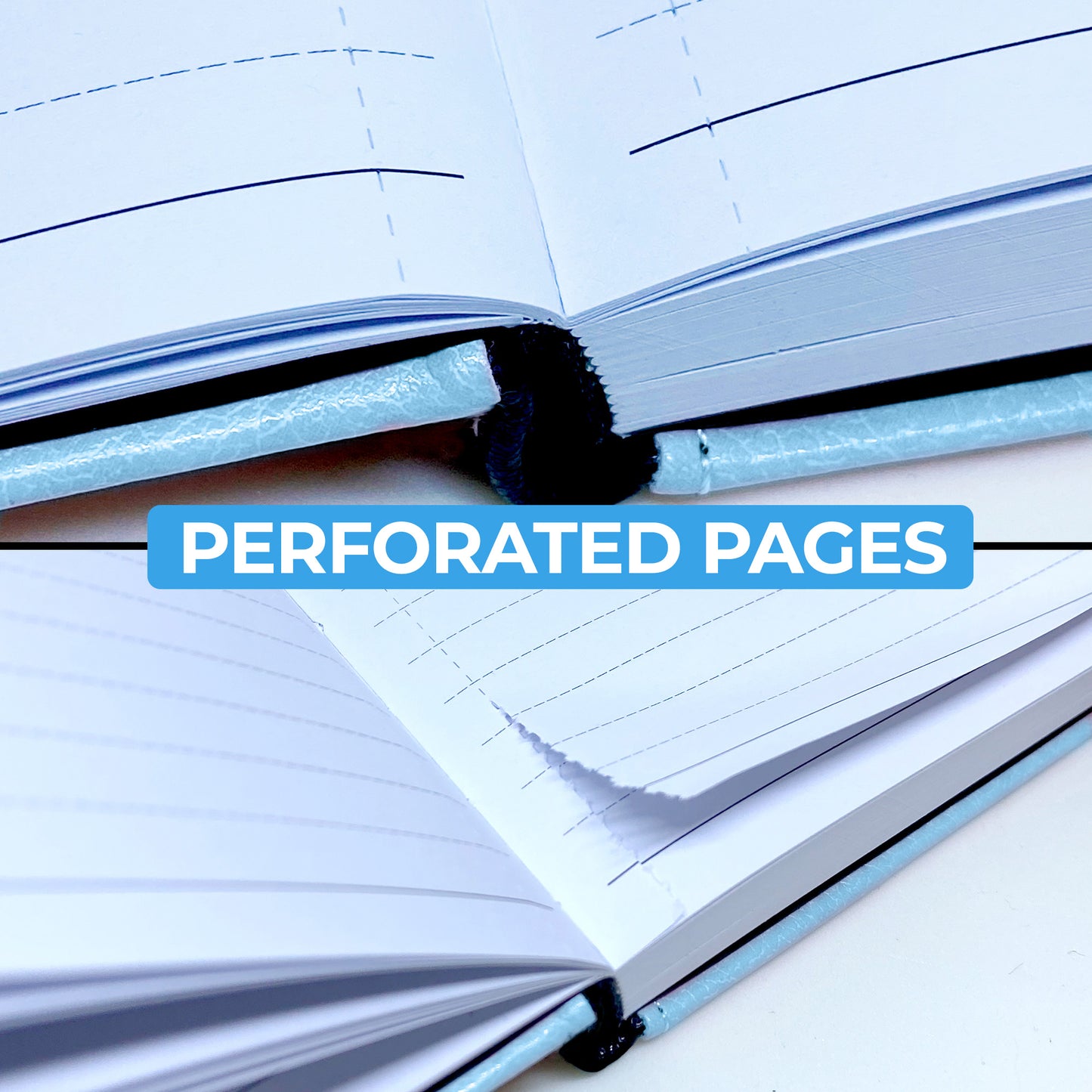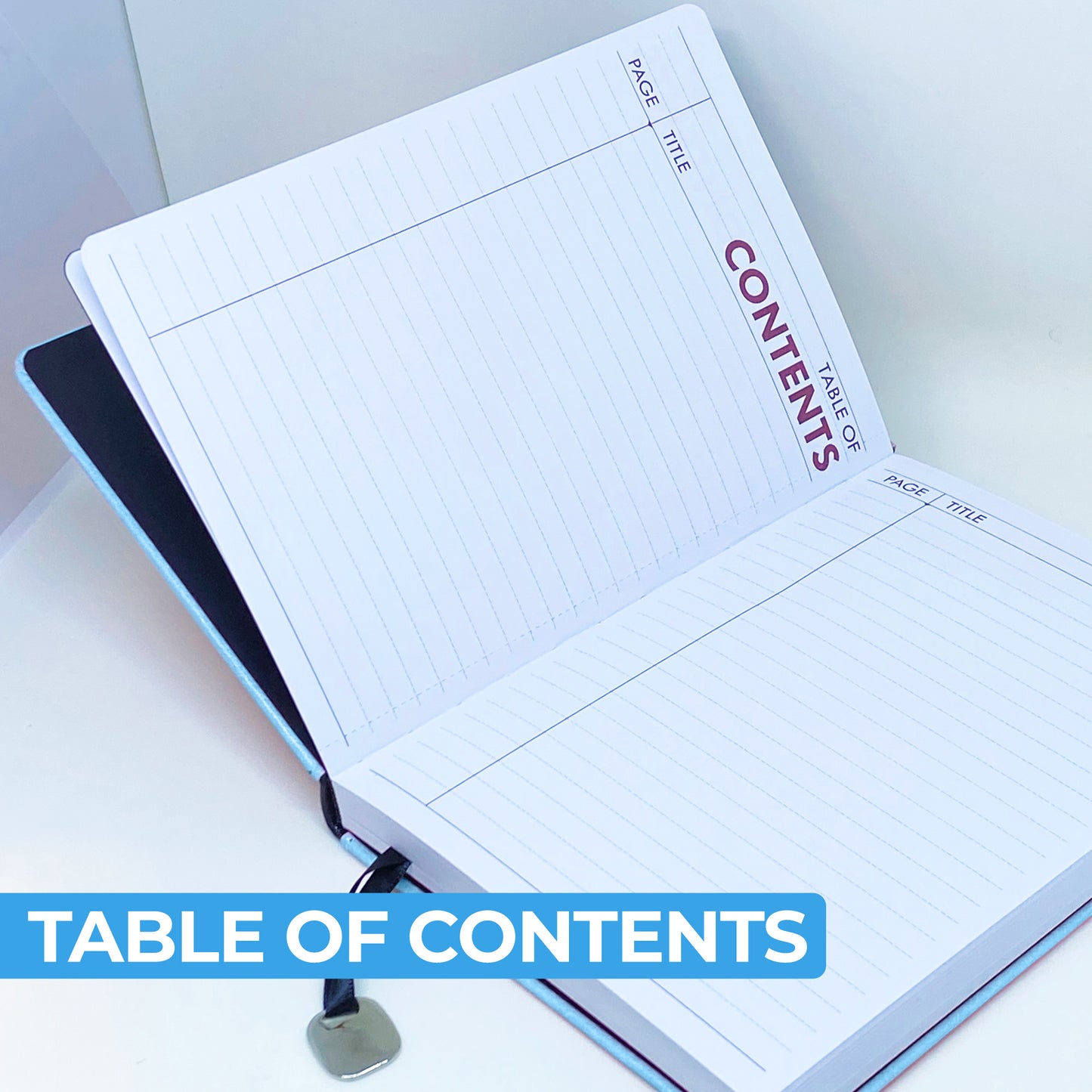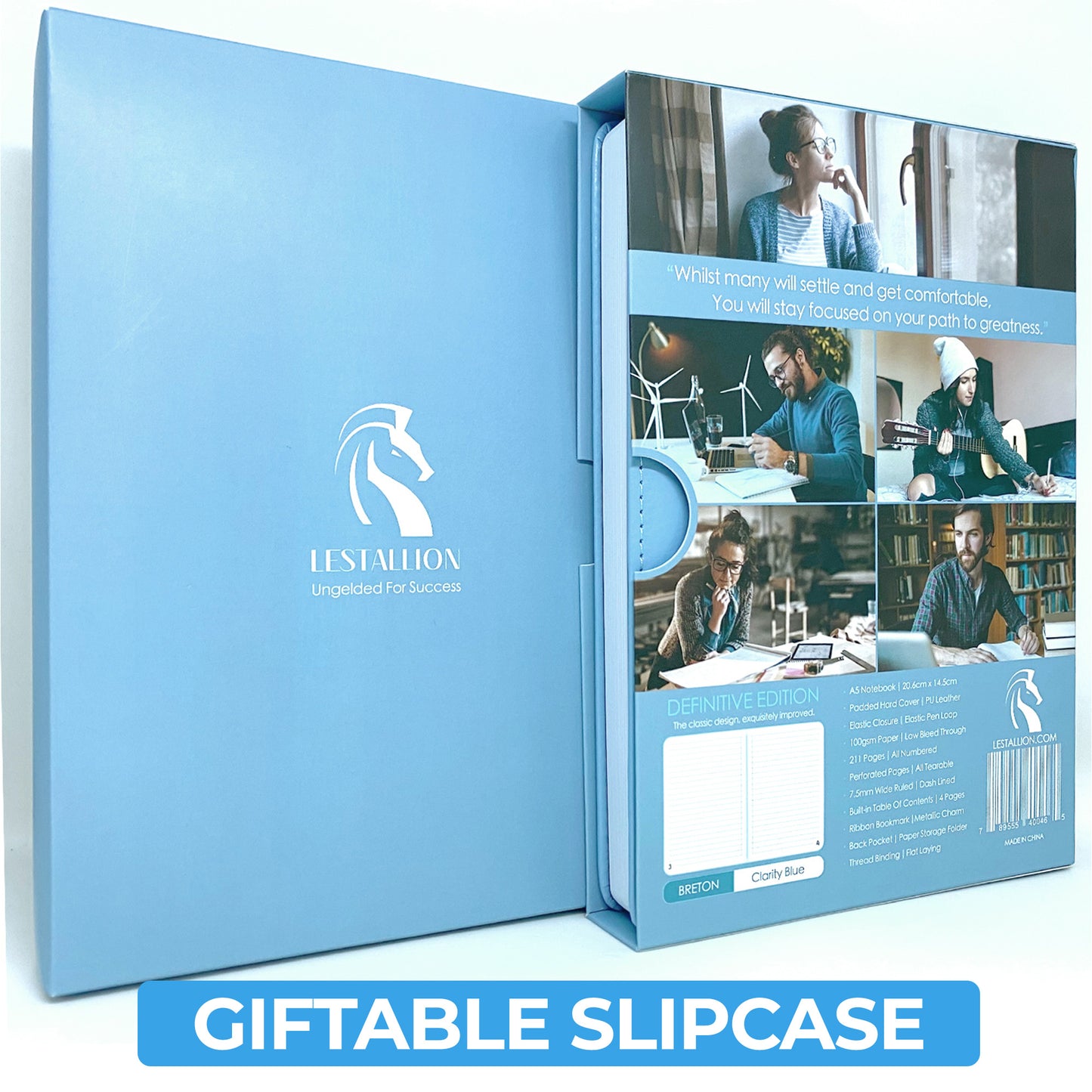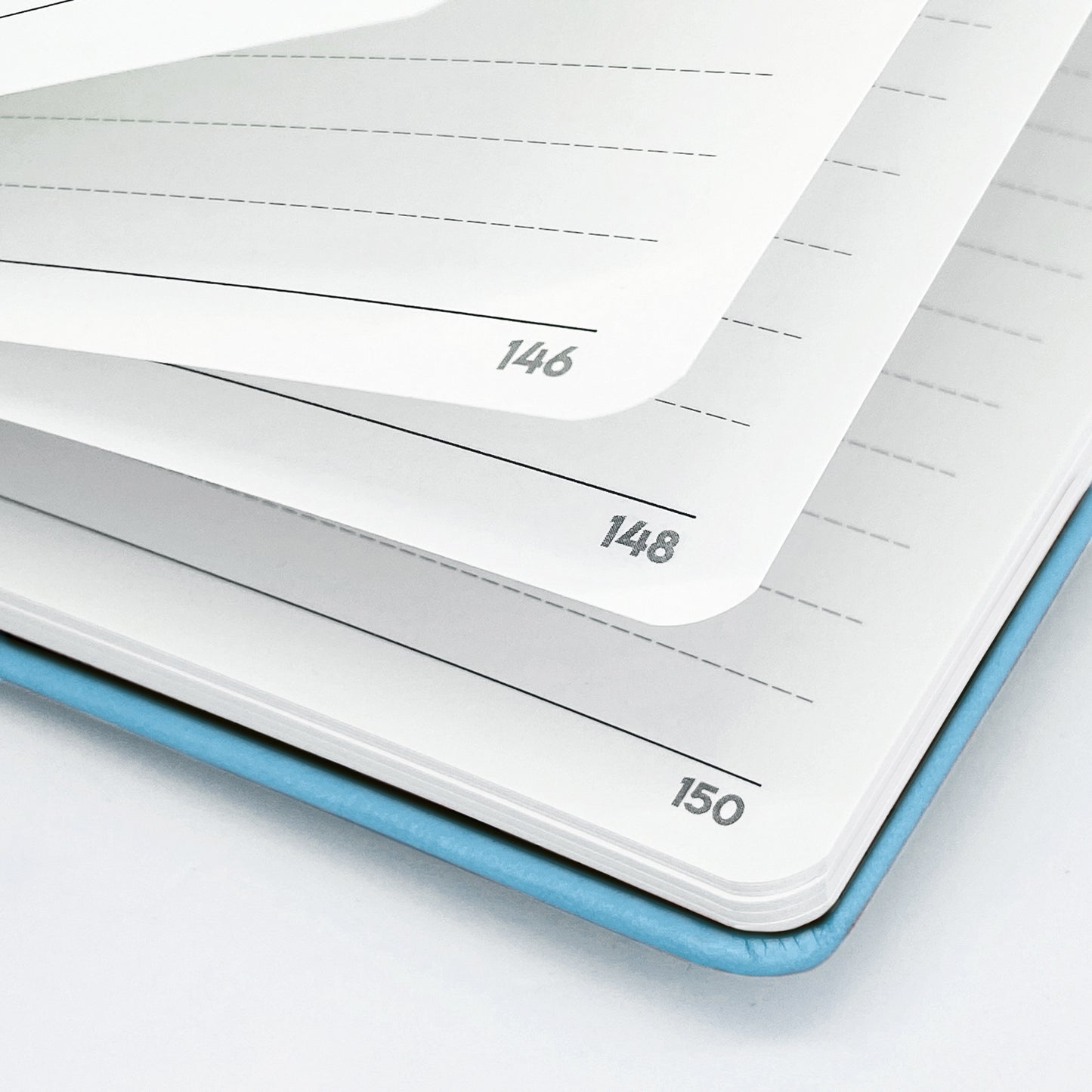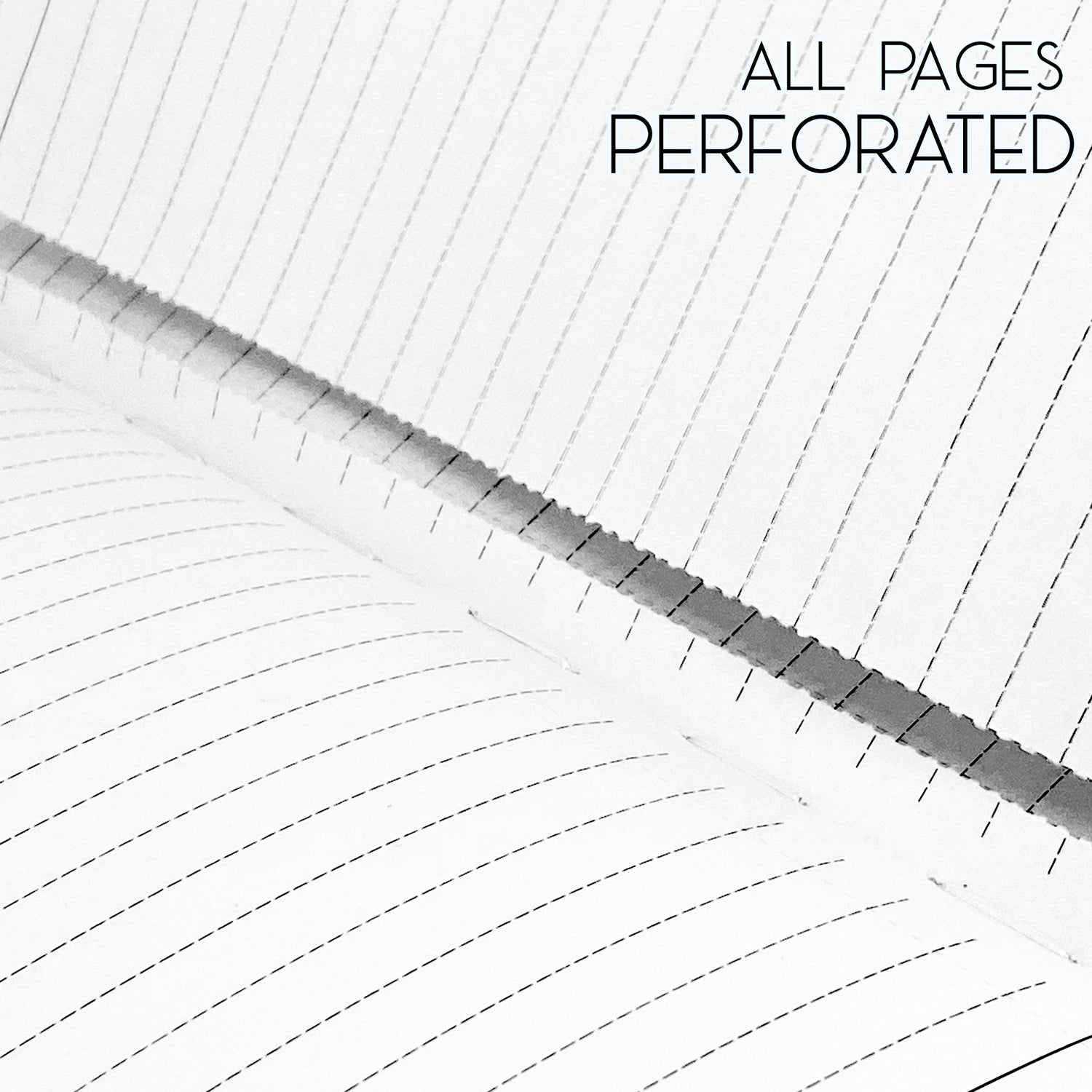 Perforated Pages
You wont need to use it often,
But when you do, you can easily tear the page out - to give to someone else, or for your own keep sake.
And thats ... convenient!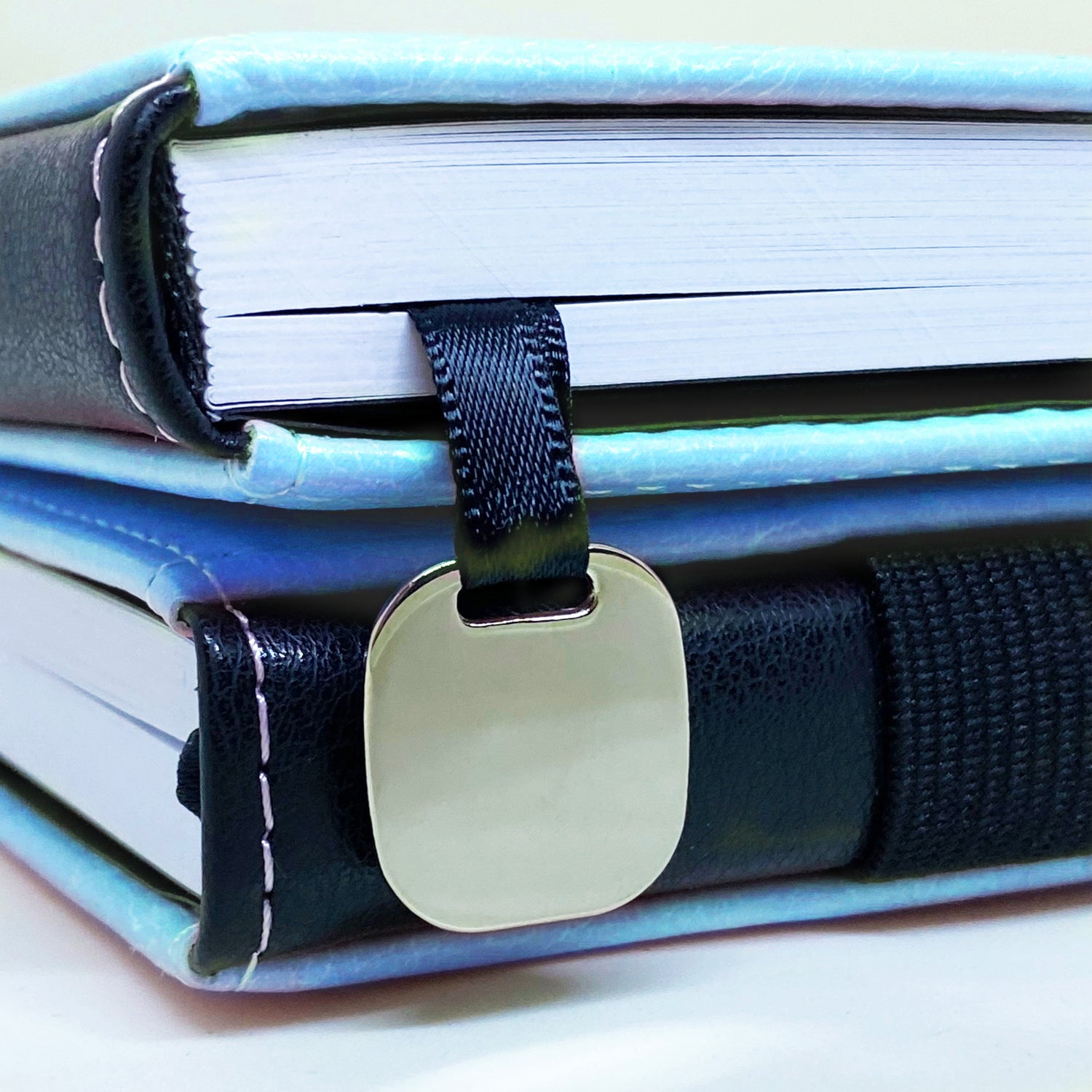 Metallic Trinket Bookmark
The trinket uniquely stands out, whilst the notebook is lying on the table.
Striking attention as something you don't see everyday.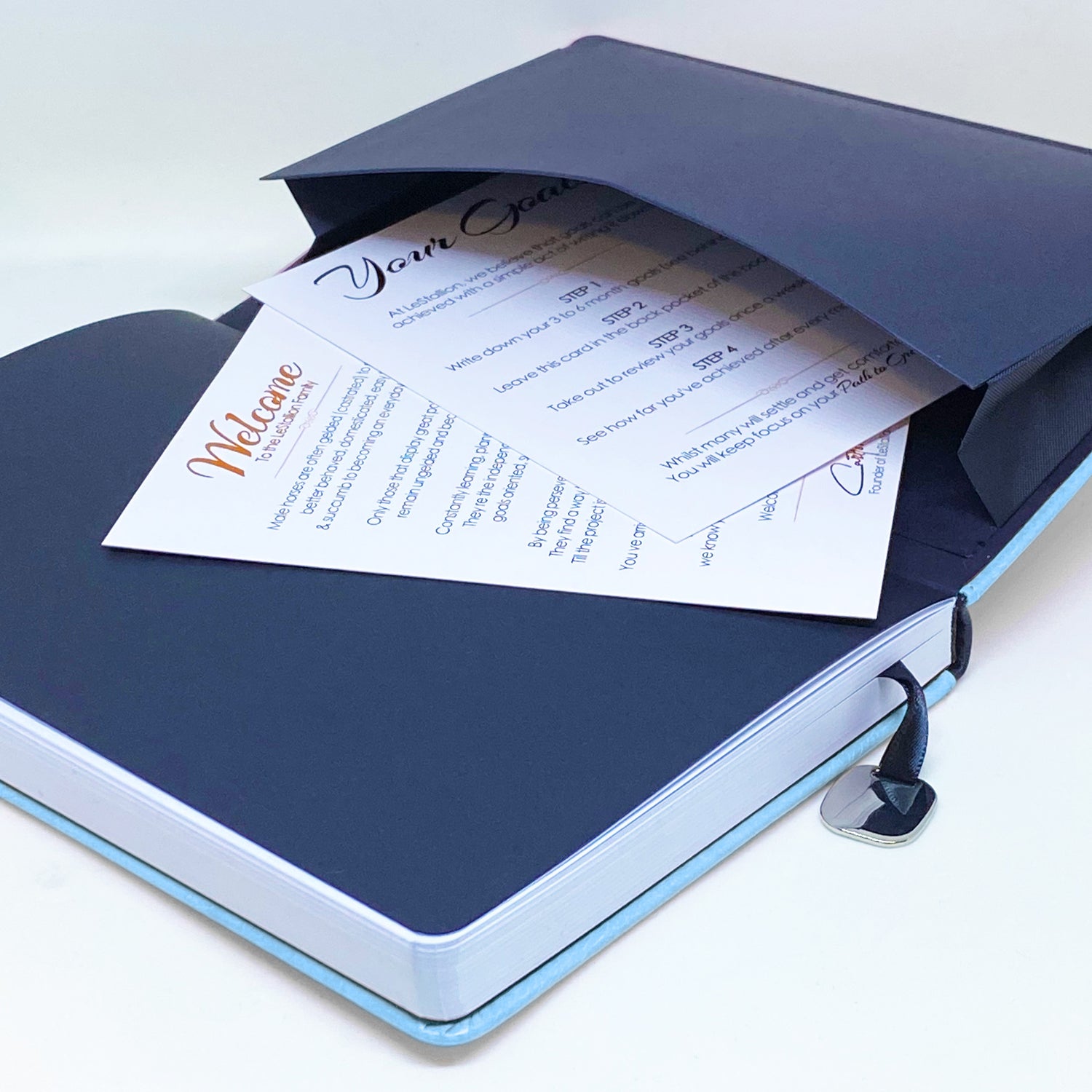 Back Pocket
Life will always throw random pieces of paper, notes, business cards, bills and letters you way!
Keep your bag free from clutter and crumpled paper, by stashing them in your journals back pocket!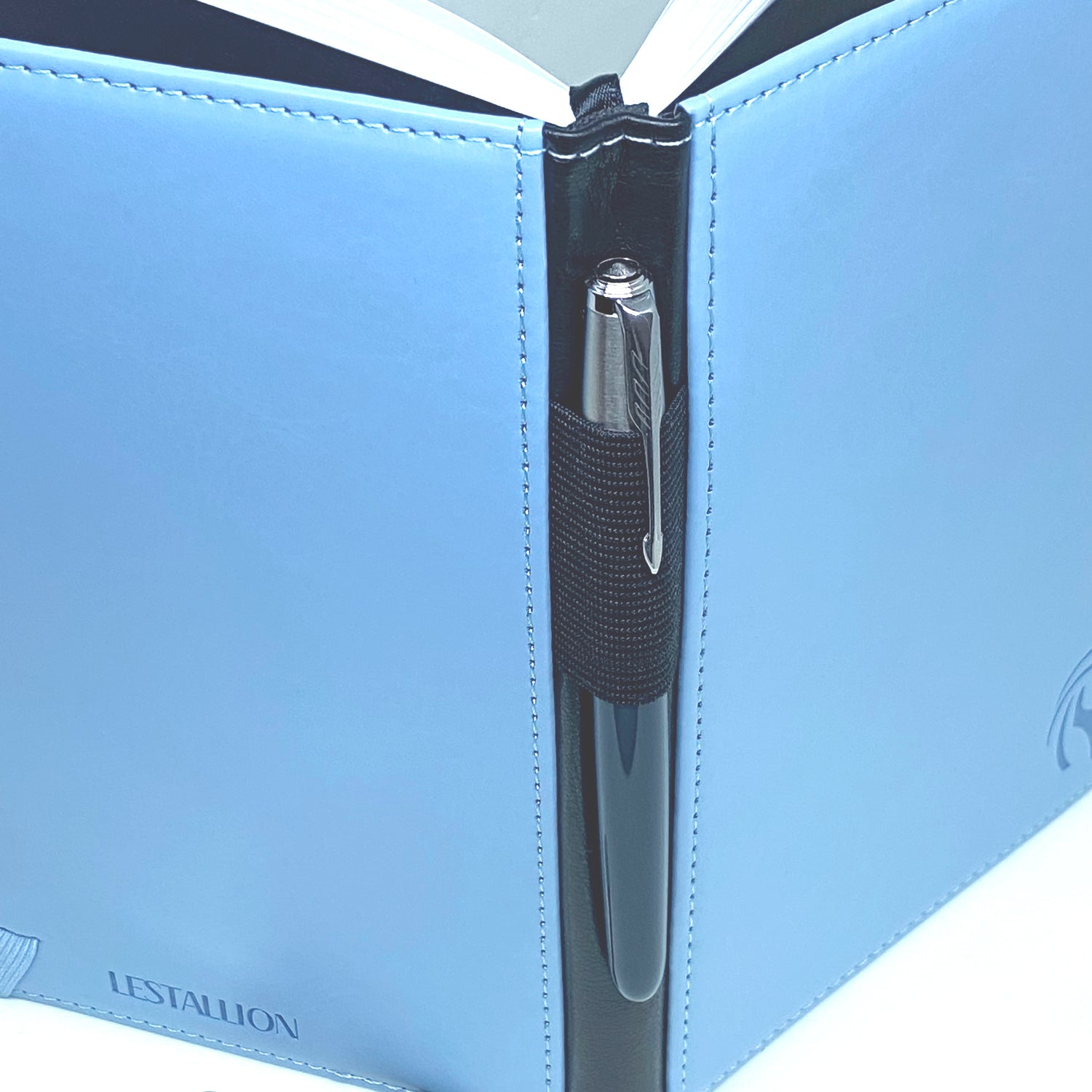 Elastic Pen Loop
Sometimes you just dont want to carry a bulky pencil case around.
Rest assured, if your notebook is around, then there can always be a pen ready to write with!
Elastic Closure
Keep your pages protected, without it accidentally crumpling and bending when carrying it inside our bag.
Keep it also compressed and shut, without letting it expand and taking up extra space.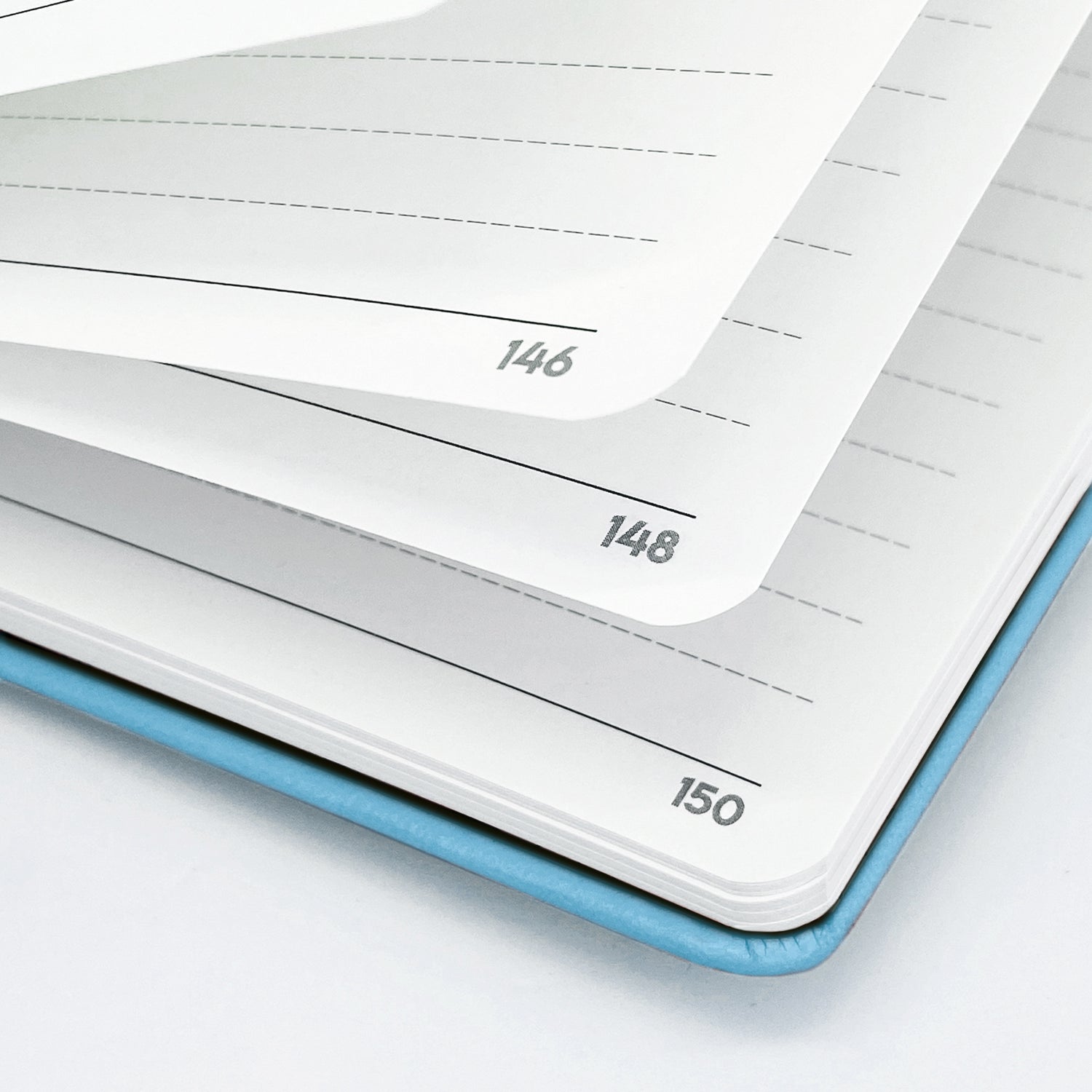 Numbered Pages
We know the hardcore journallers stay organized by manually marking down numbers page by page!
With built in page numbers, now you can alleviate that most tedious task, and comfortably go straight into writing!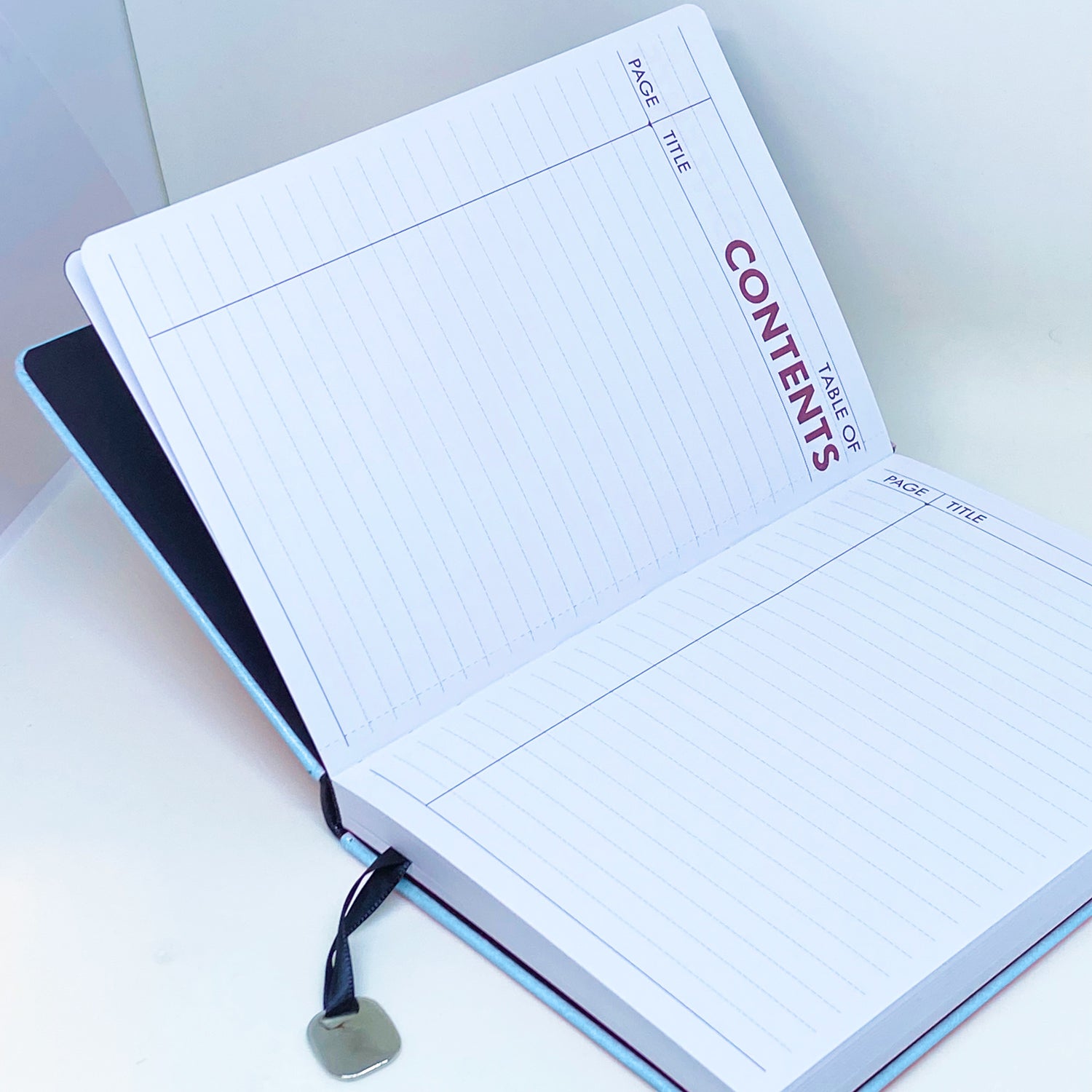 Table Of Contents
Stay organized by indexing all the important pages of your notebook!
Combined with our built in numbered pages, now you can easily find the page you are looking for. Now, and years later on!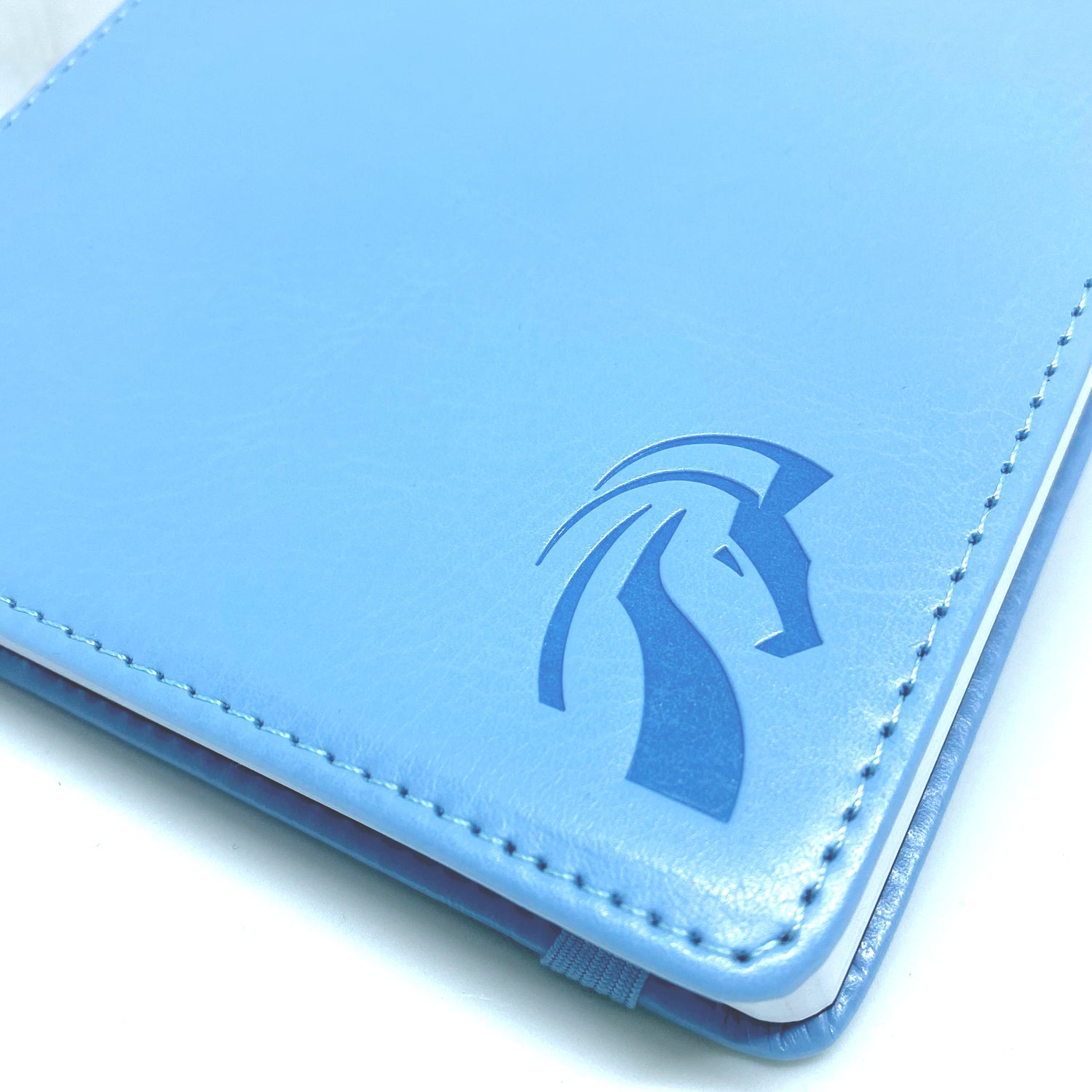 Padded Faux Leather
Unlike other standard cardboard-like hardcover notebooks,
When you hold a LeStallion journal, you will instantly feel the difference, of our signature padded hard cover,
that has that premium leather touch feel, without it being real leather.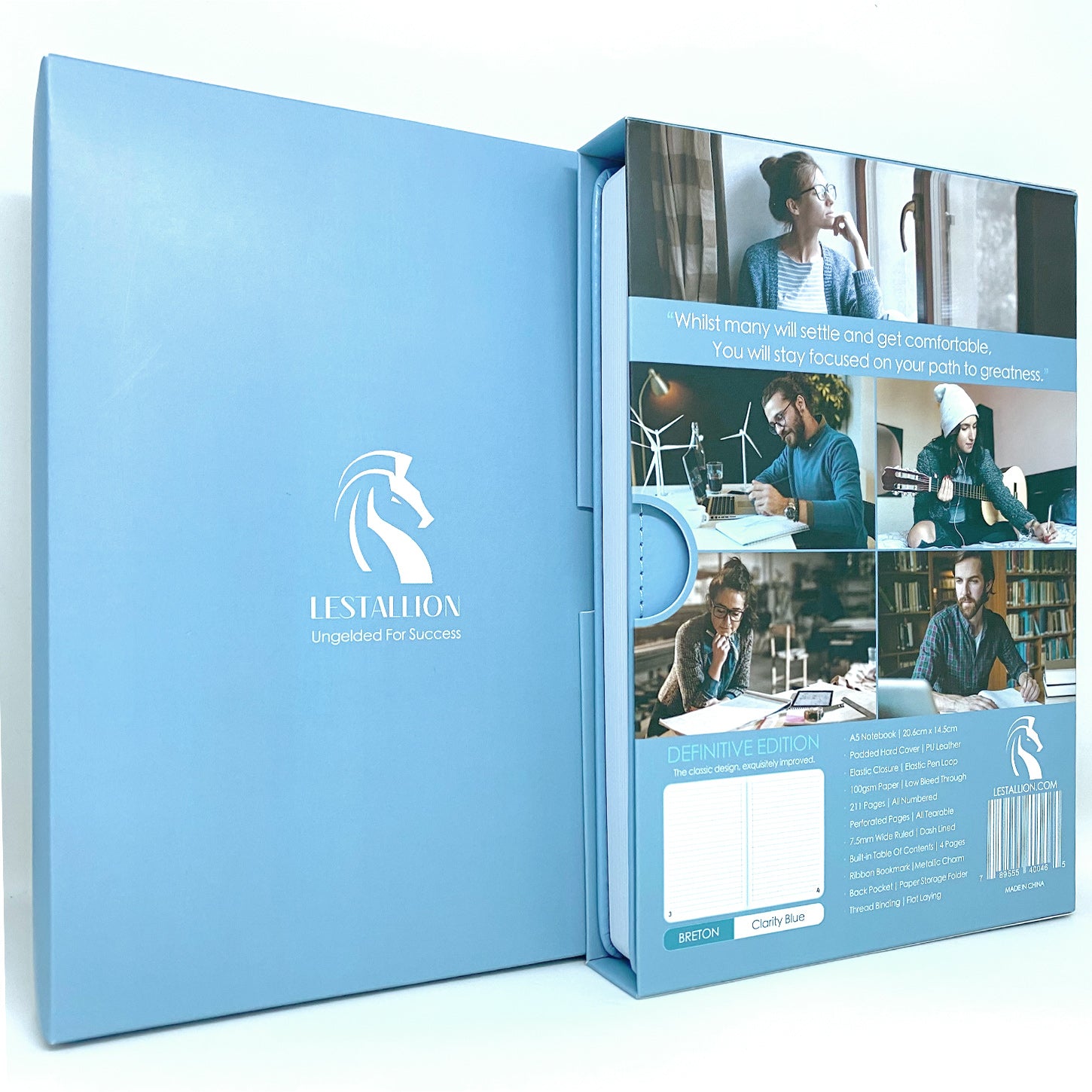 Deluxe Slipcase
Nicely presented in a beautiful slipcase, making sure your notebook is safely protected upon delivery.
But also making a great gift idea for that someone special as well!
Raise the standards of your journal notebook, and in turn raise the momentum towards achieving your success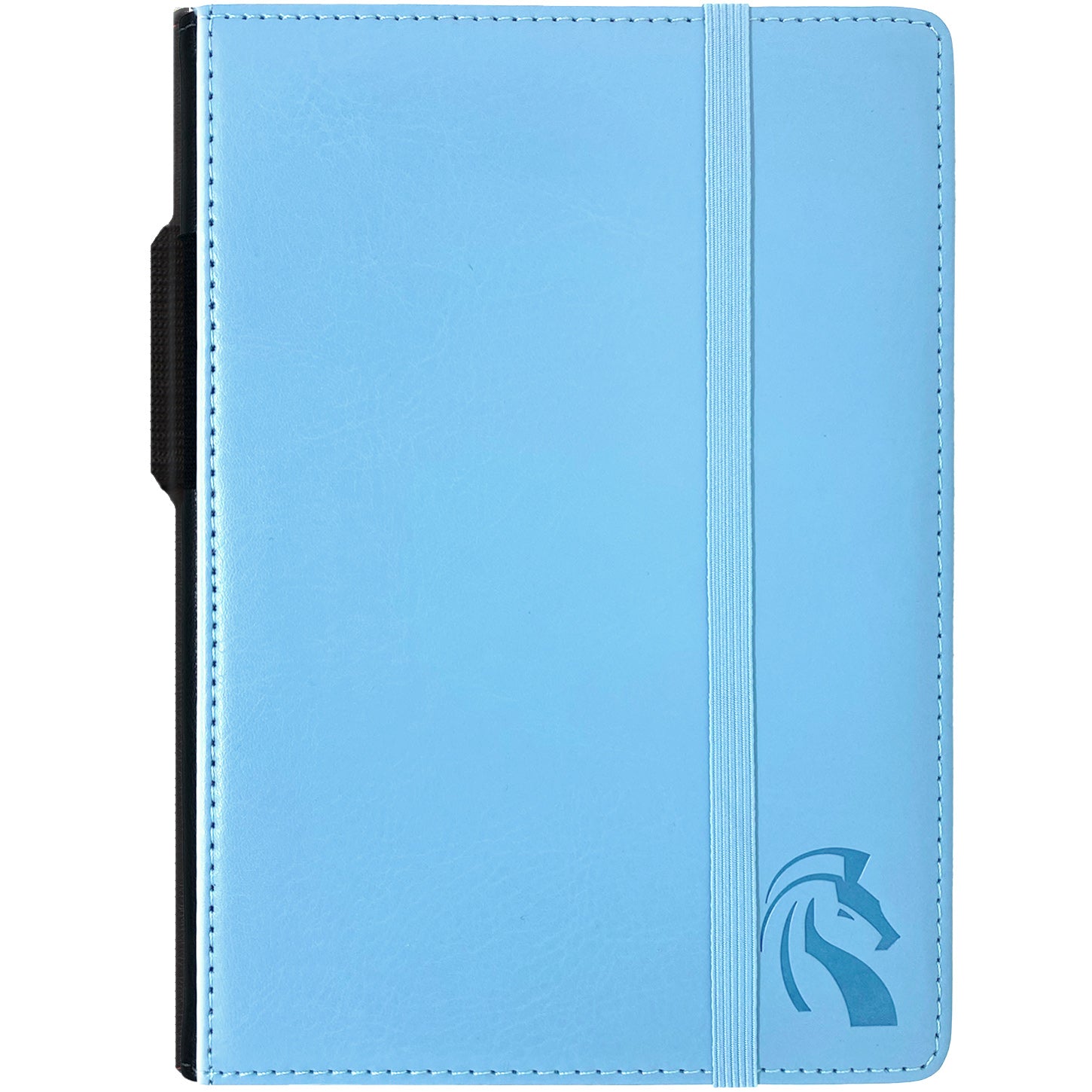 A5 Hardcover Journal Notebook - Light Blue Faux Leather
Regular price
Sale price
$19.95 USD
Unit price
per
Sale
Sold out
View full details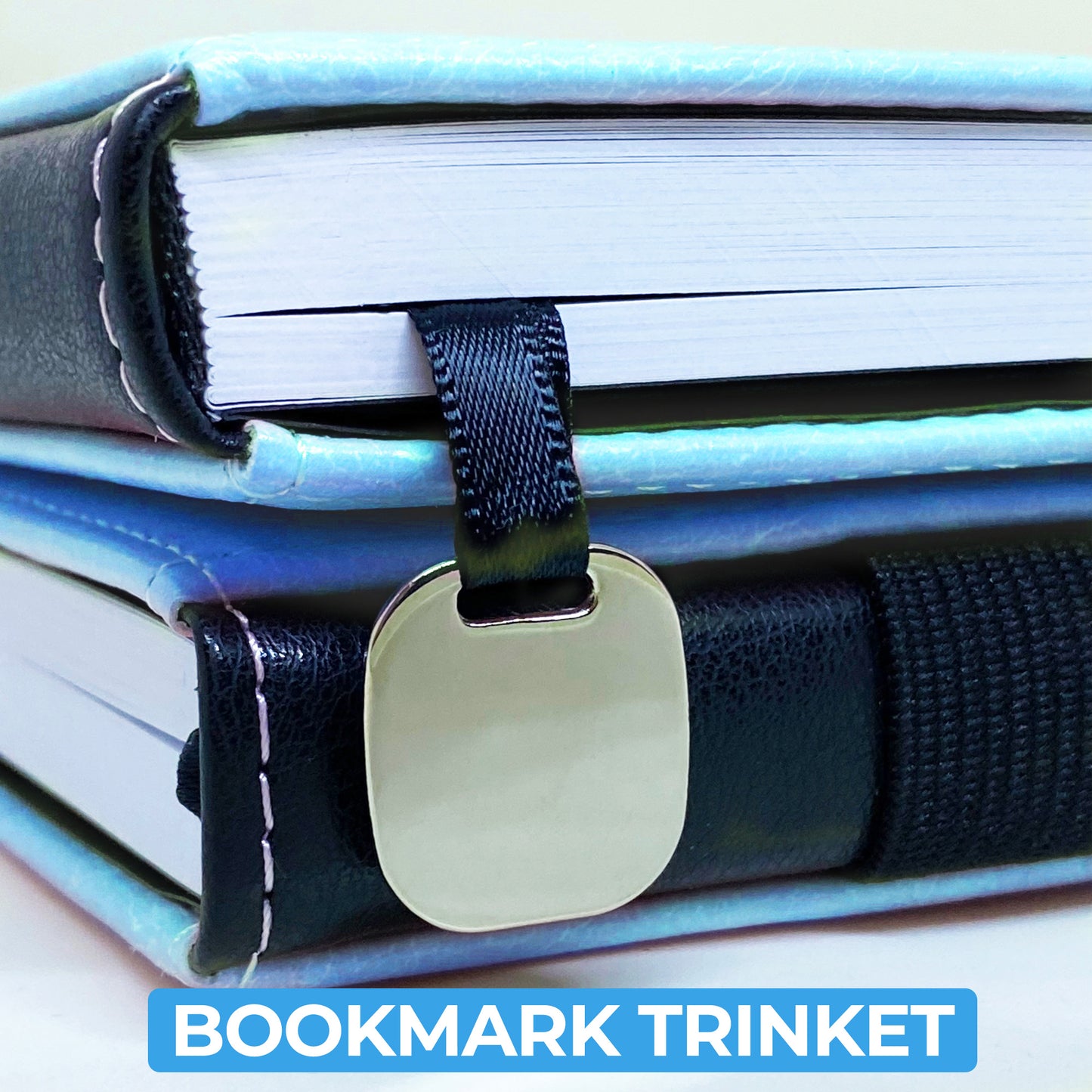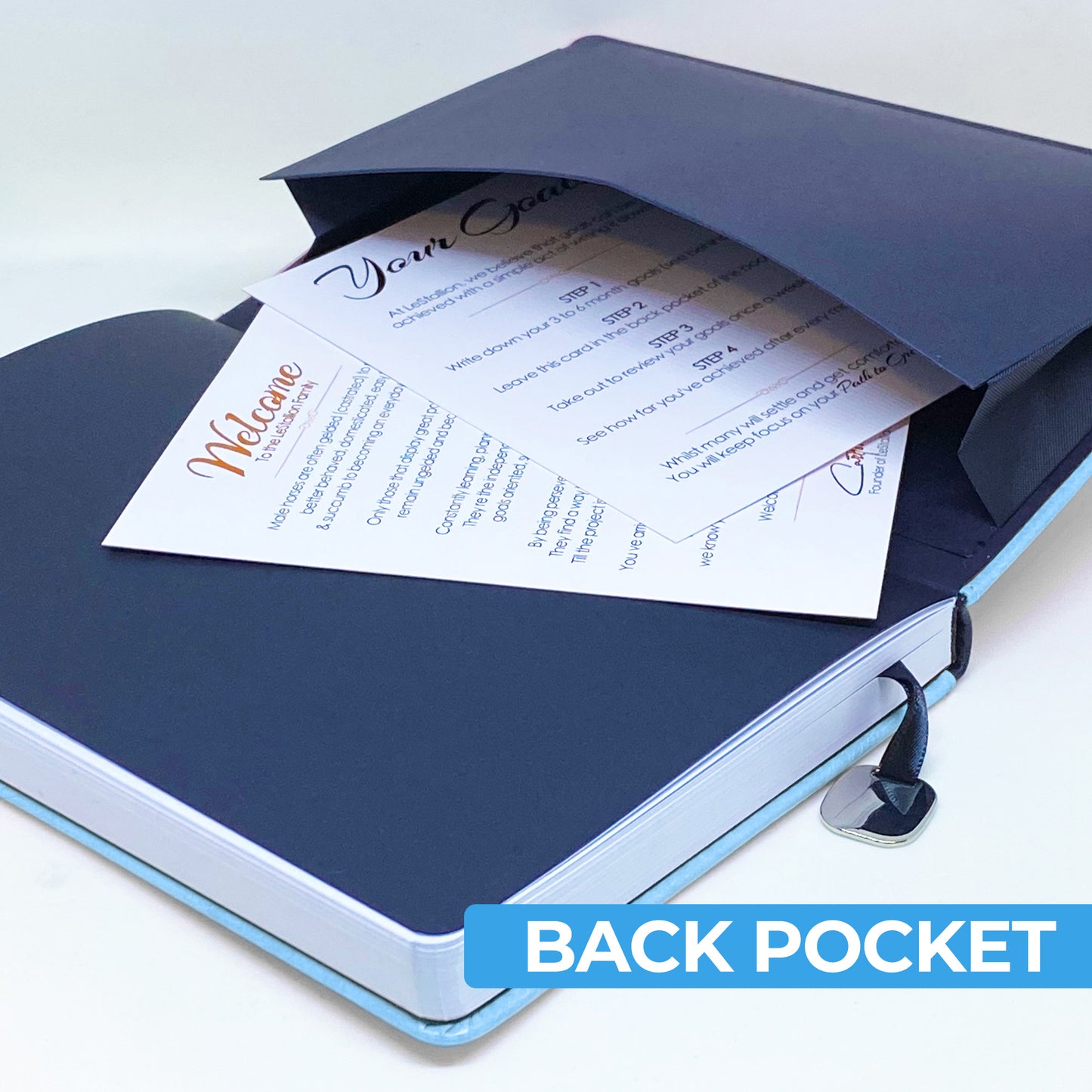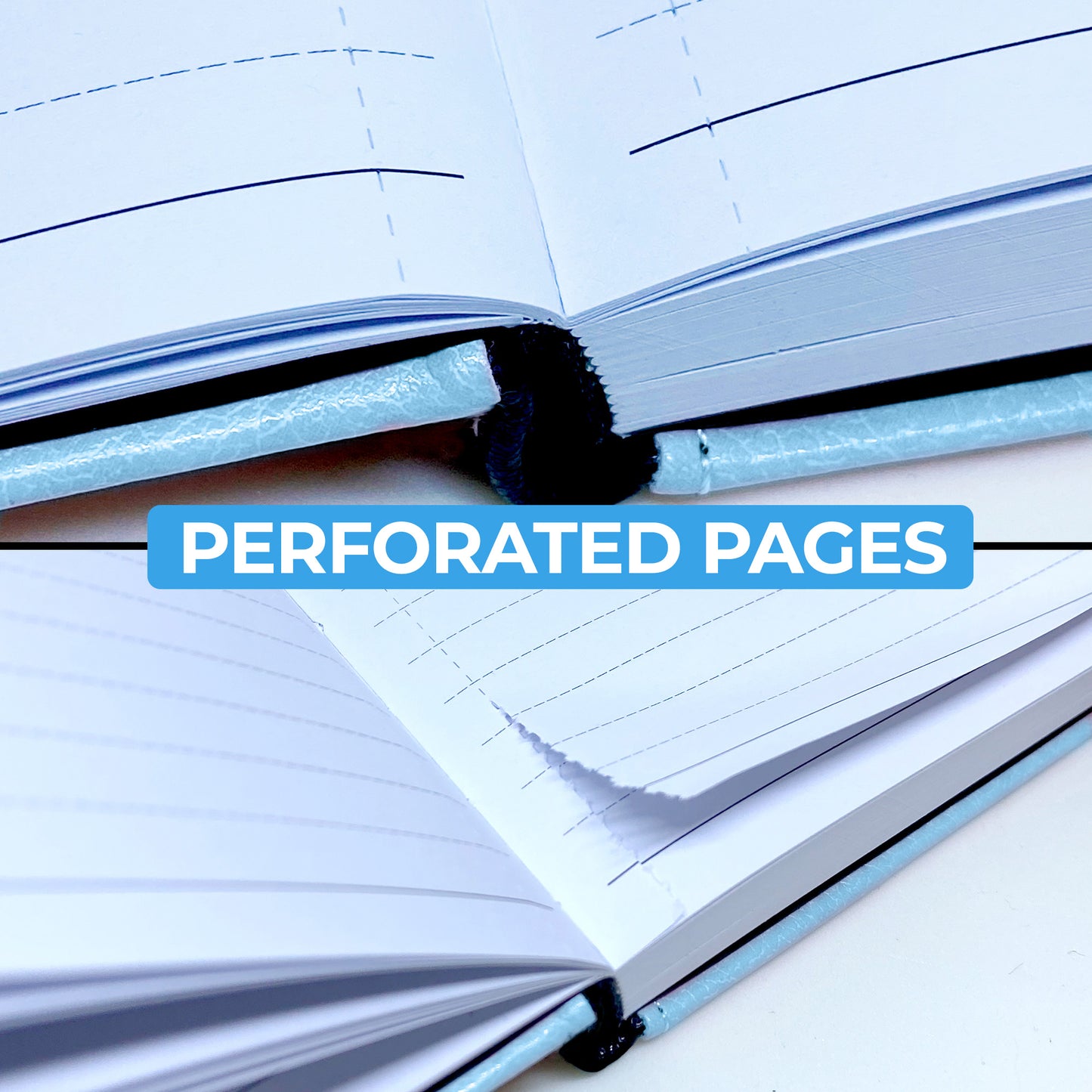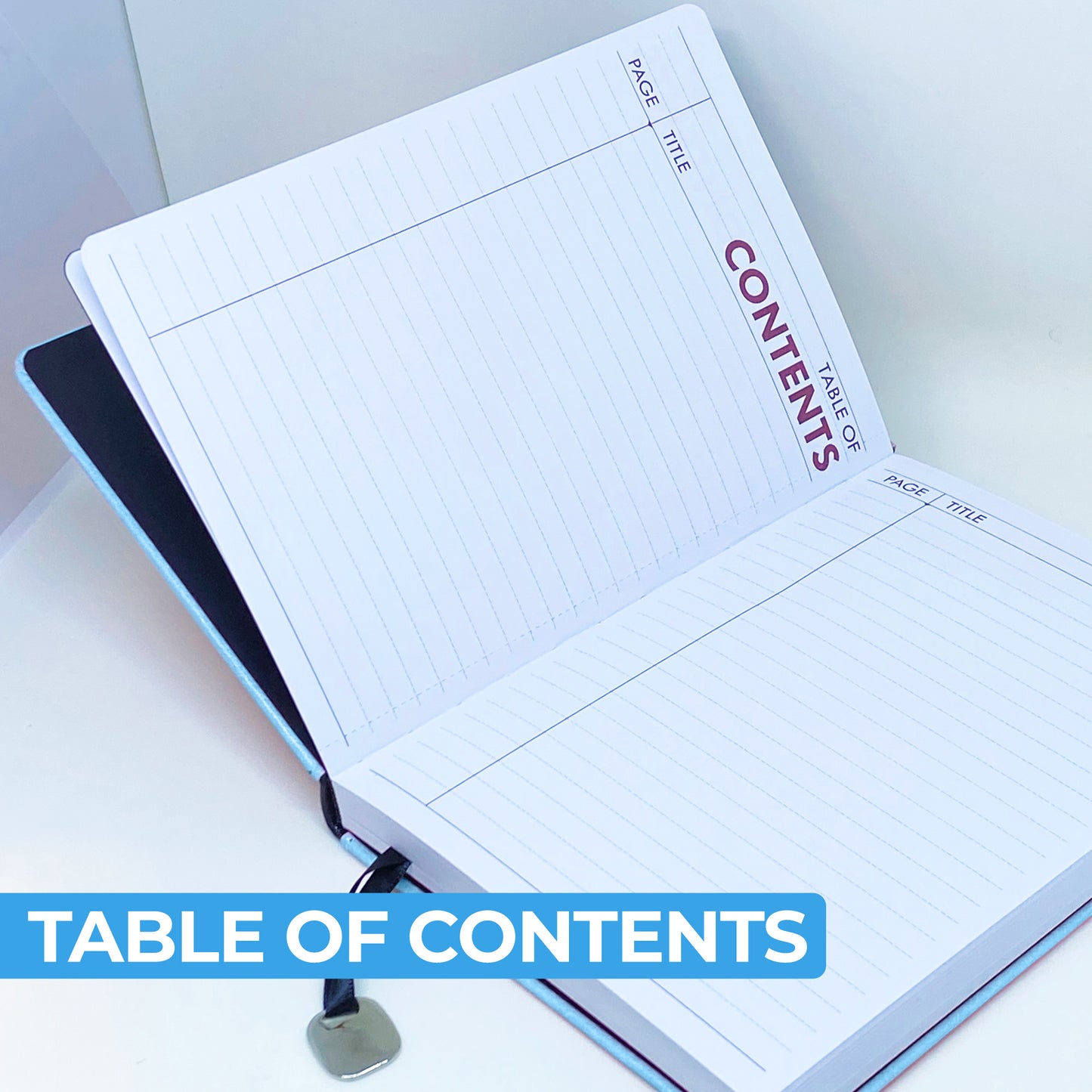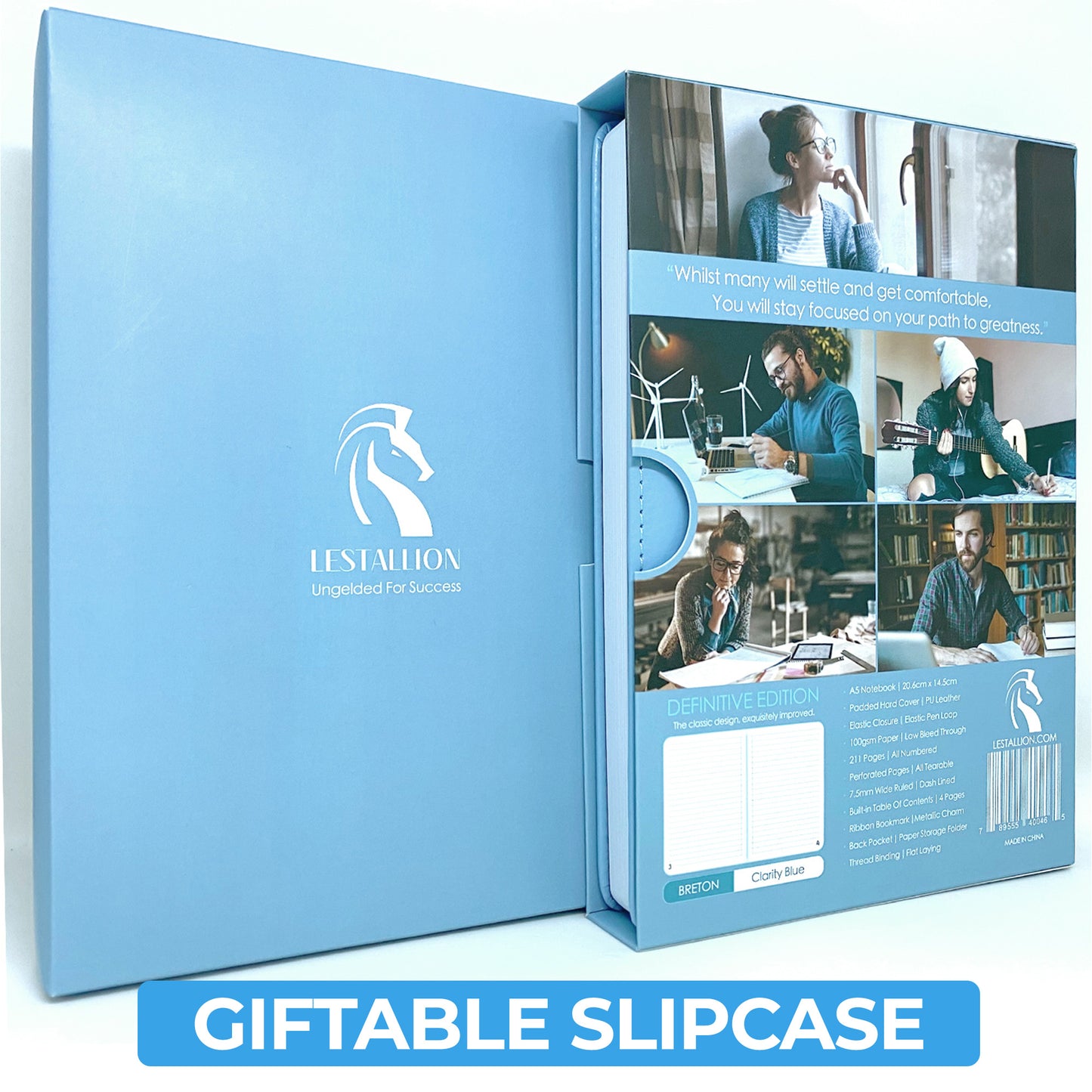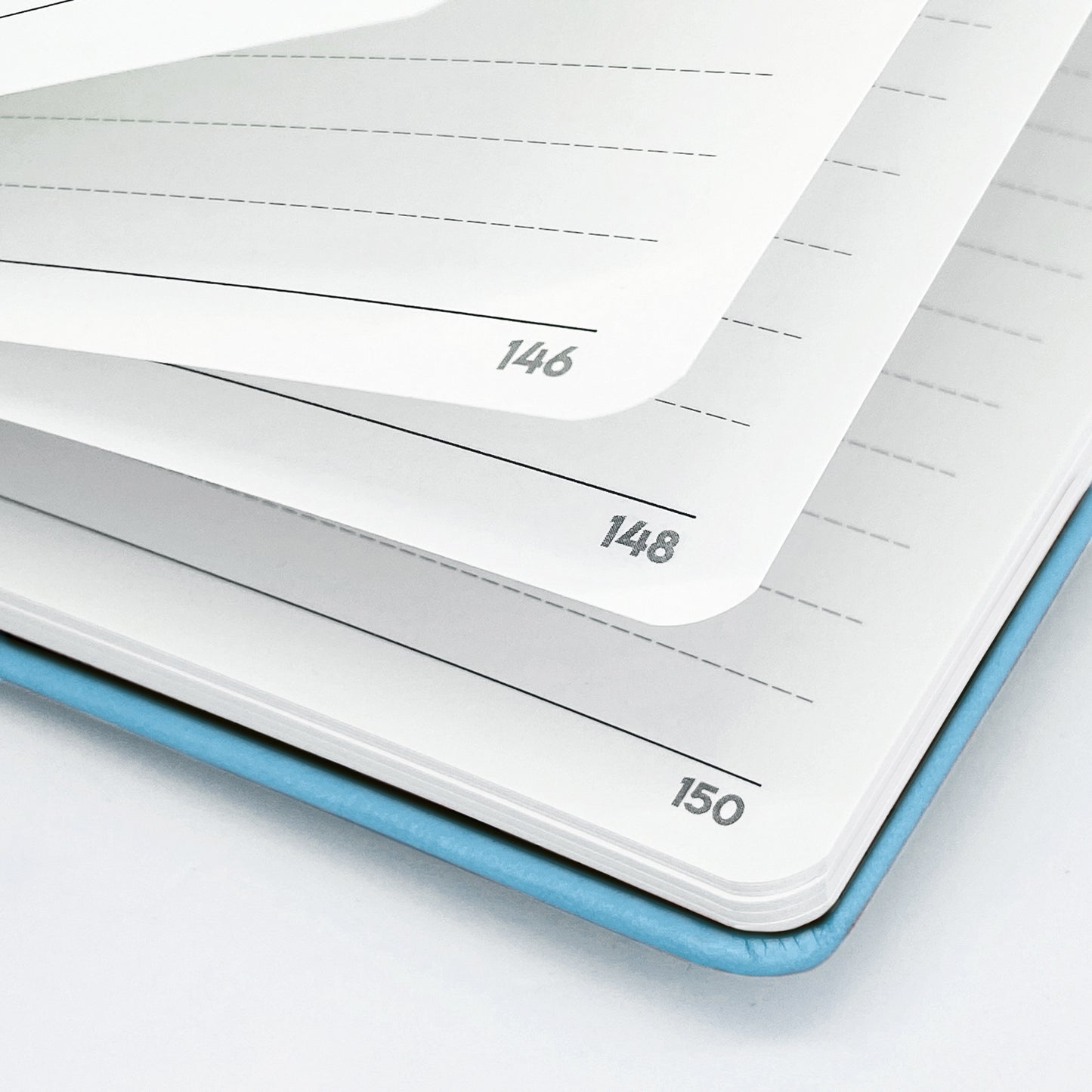 Other Colors In This Design