Beautiful journal in every sense of the word. Much better than expected and I have many journals to compare it with. Good value. Will get more when I finish with this one.If you are looking for a journal that is top of the range, suggest you consider this carefully.
Nicholas Chan - LeStallion Customer
★★★★★
Regular price
Sale price
$24.95 USD
Unit price
per
Sale
Sold out
FEATURES
Premium Faux Leather Soft Cover
Immense 211 Numbered Pages
Stay Organized with Table of Contents
Minimal Ghost / Bleed 120GSM Thick Paper
Stylish Ribbon & Metallic Bookmark
Travel Handy Back Pocket
Gift Friendly Slipcase Packaging
Elegant Writing 7.5mm Wide, Dashed Lines
Environment Friendly Wood-free Ivory Paper
View full details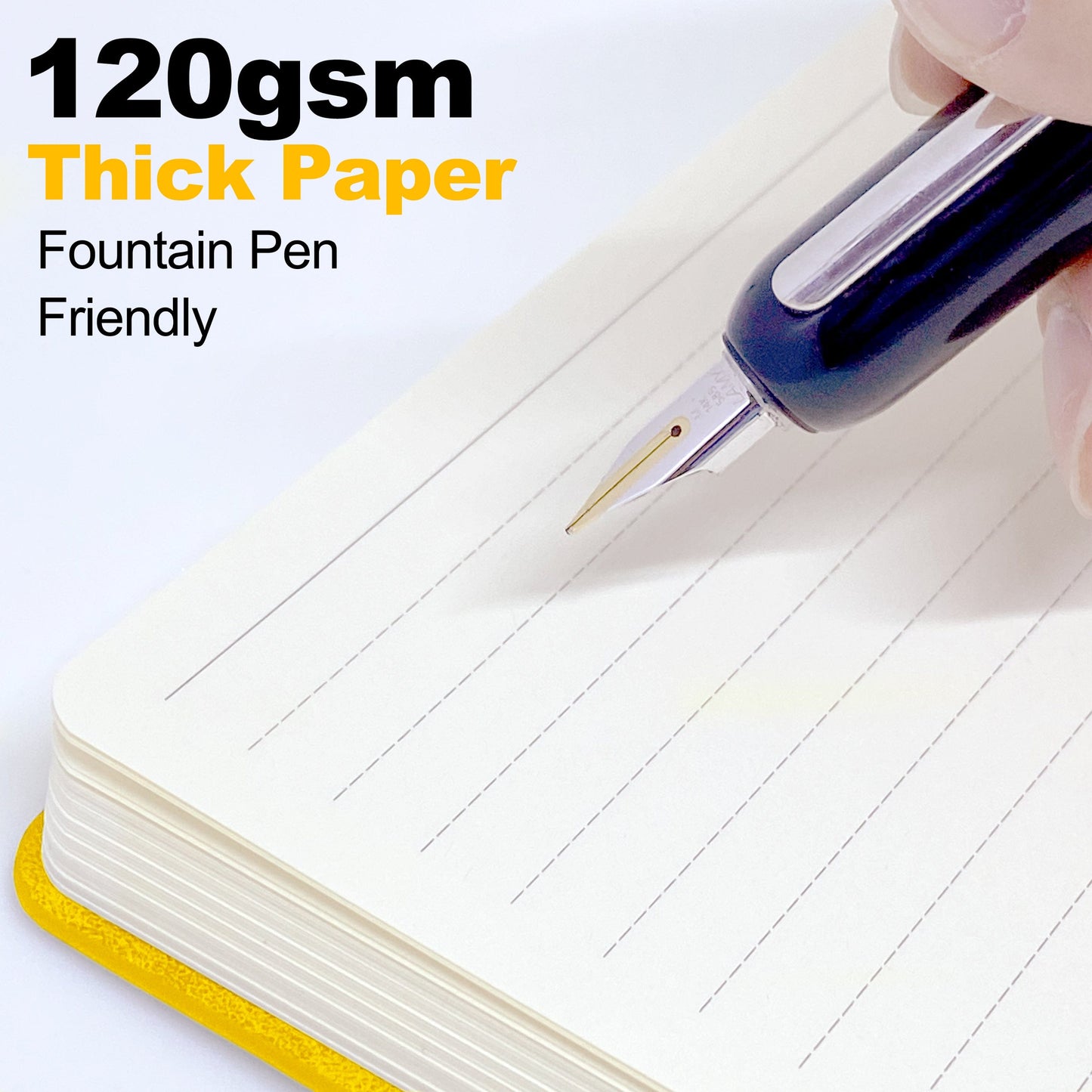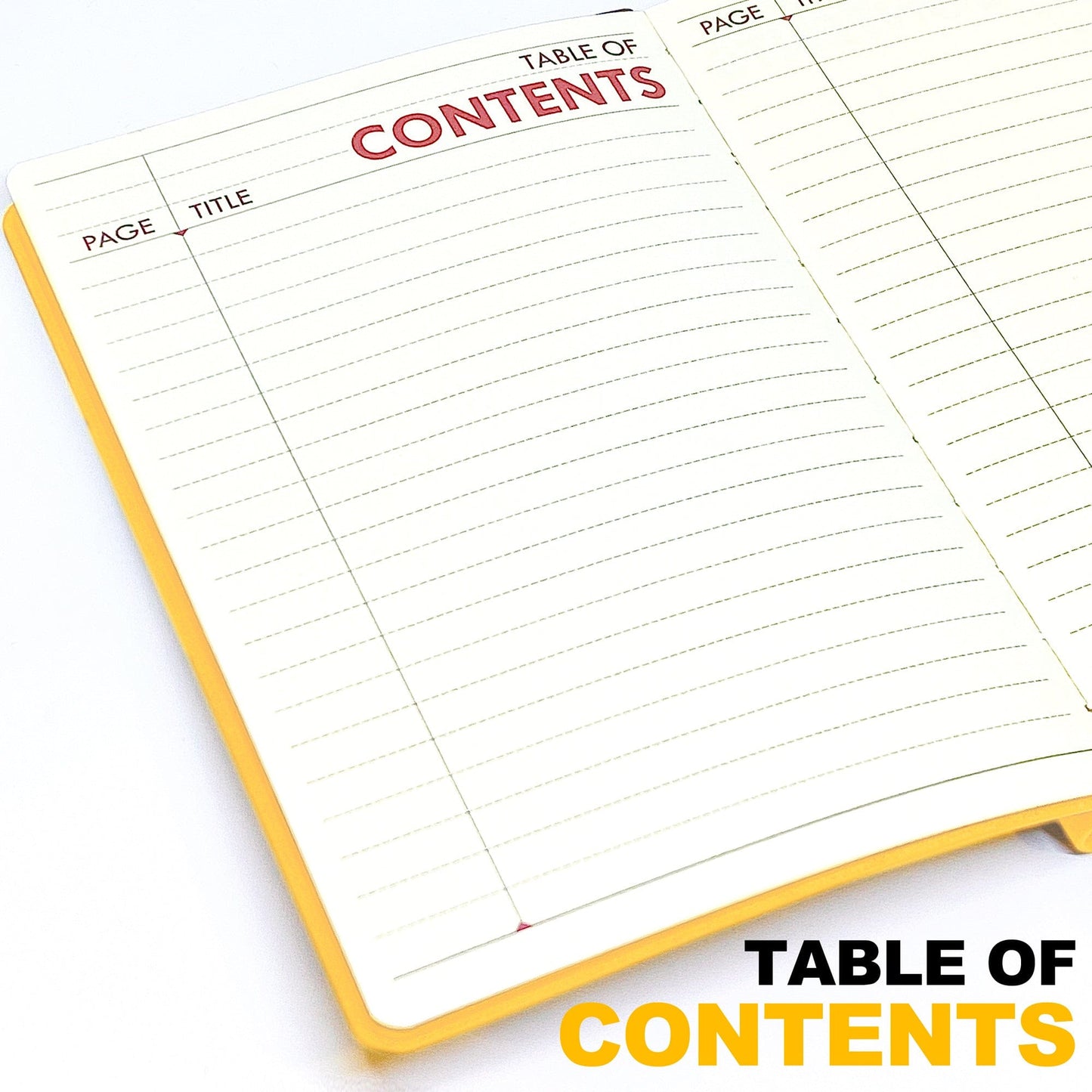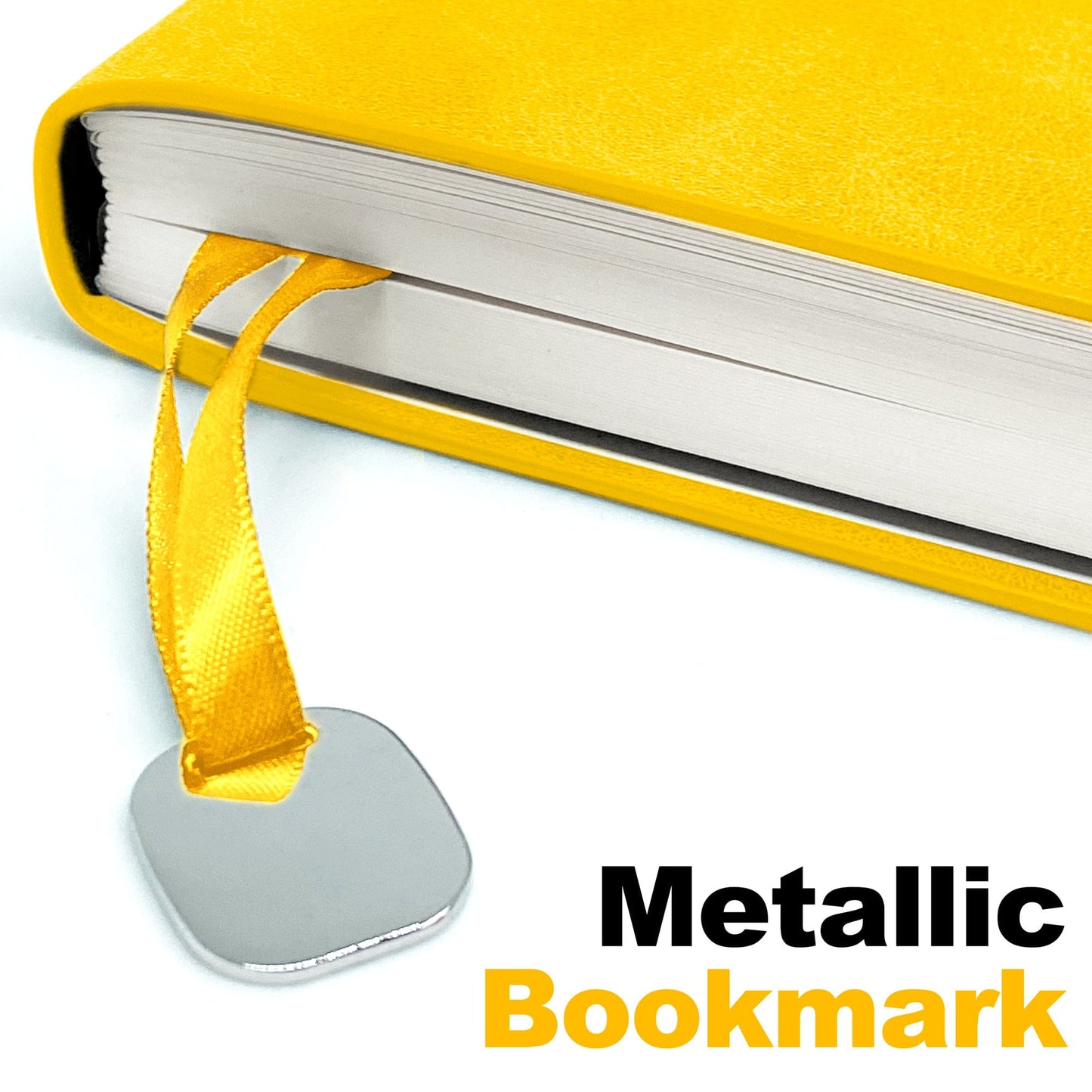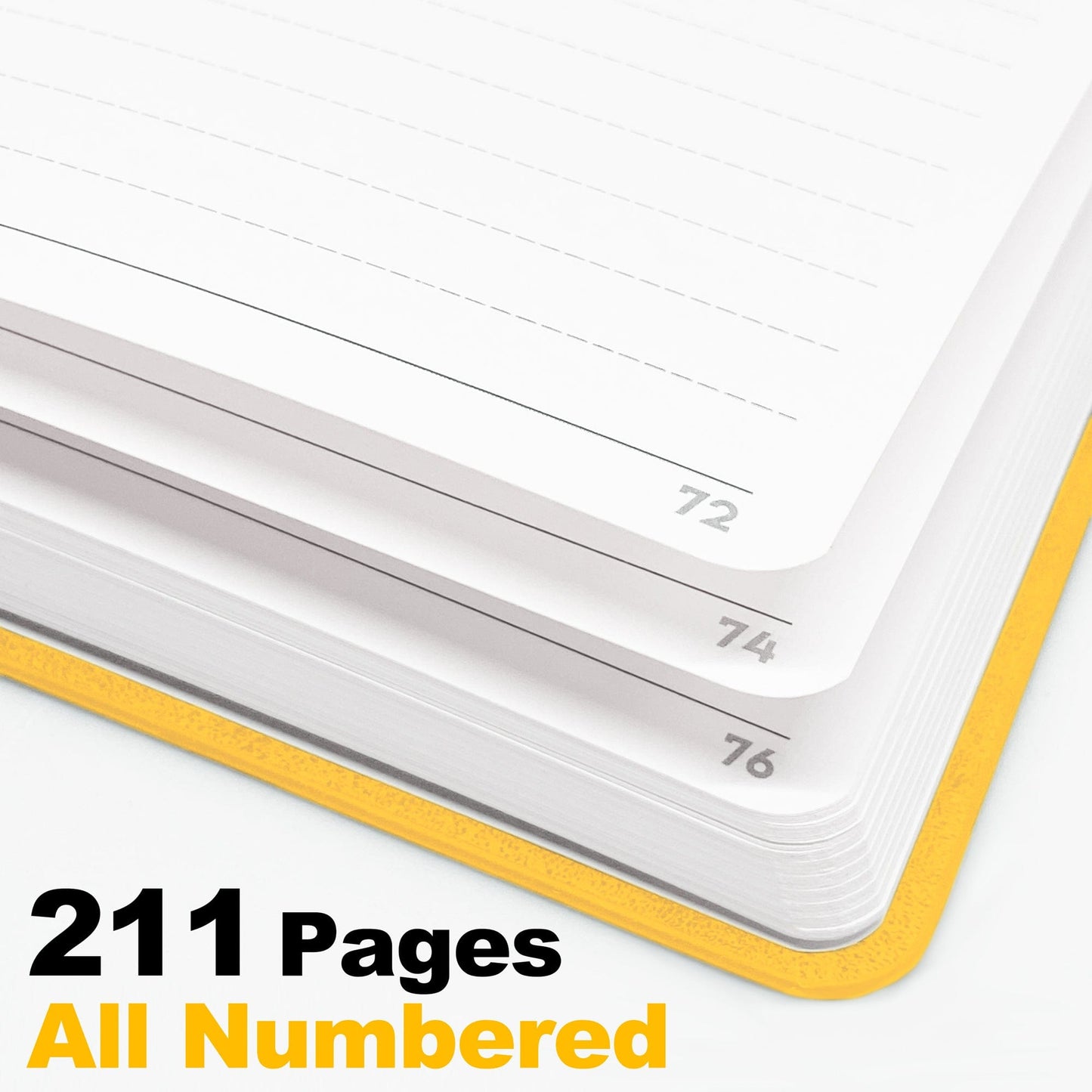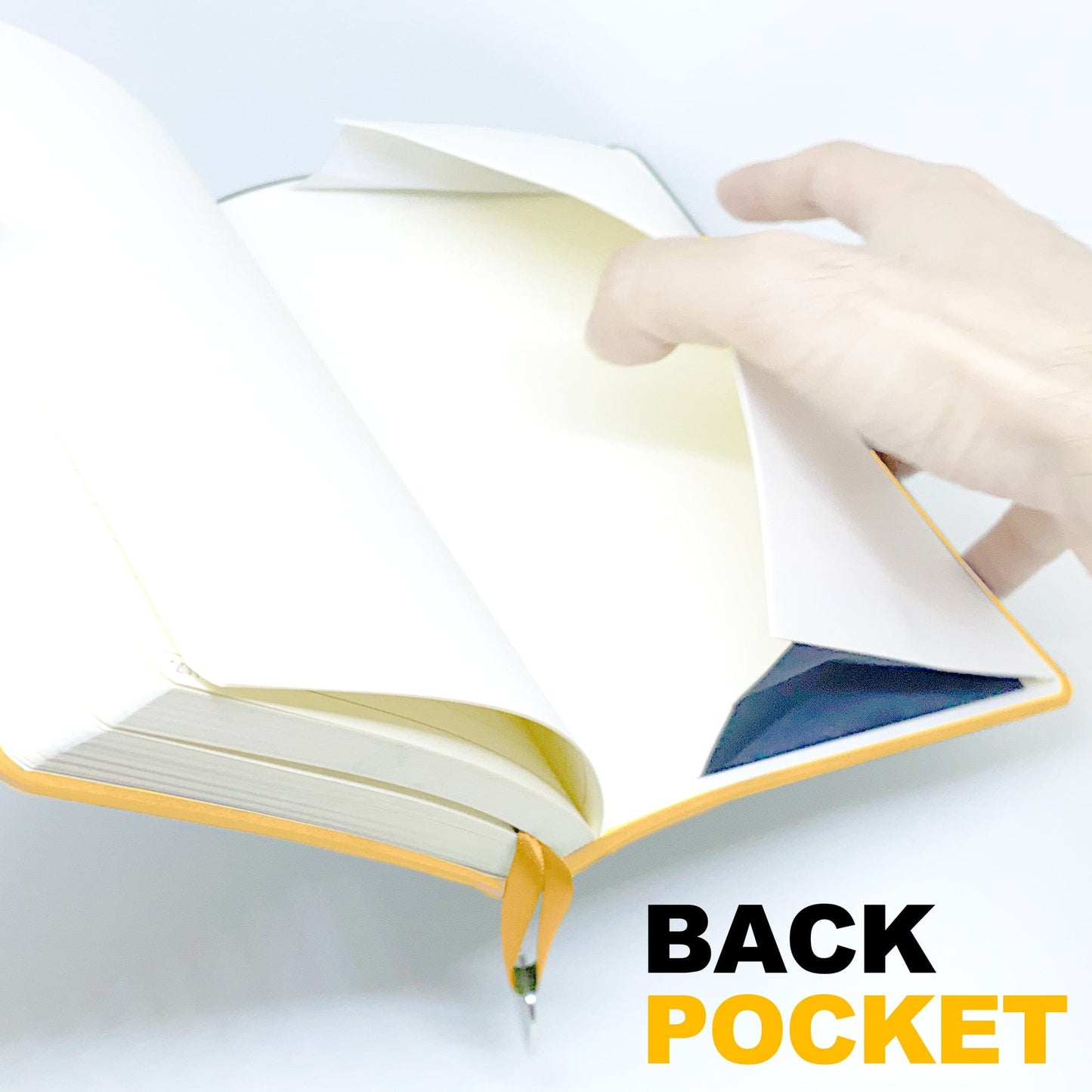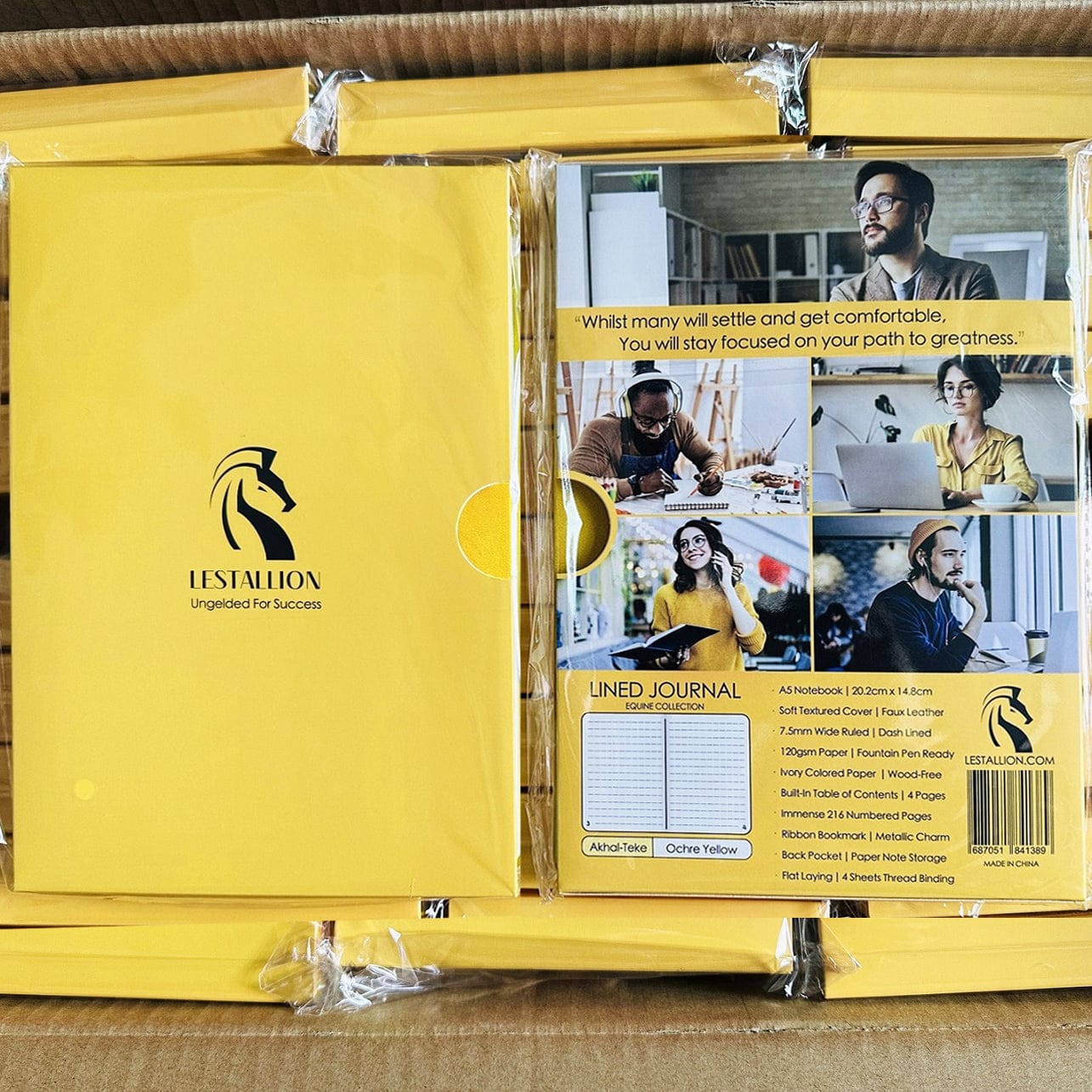 A NOTEBOOK THAT SUBCONSCIOUSLY INSPIRE YOU TO PERFORM BETTER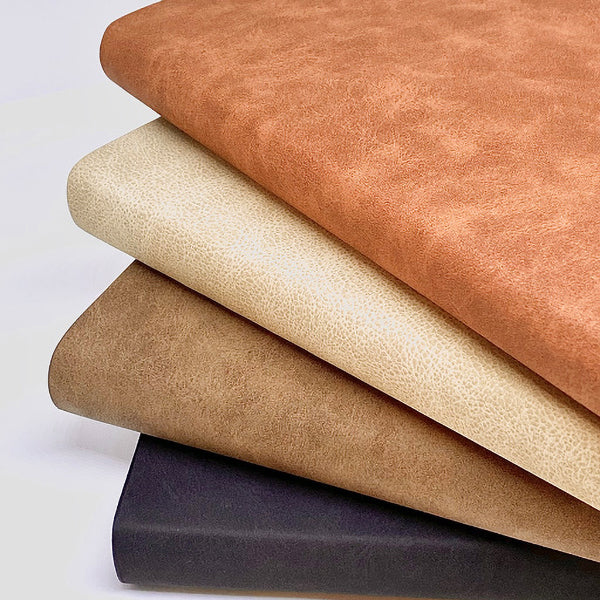 𝗢𝗨𝗥 𝗛𝗜𝗚𝗛𝗟𝗬 𝗣𝗥𝗔𝗜𝗦𝗘𝗗
dual tone faux leather cover and brown paper edging makes for a classy, stylish look that others will truly envy. Sturdily built with extra leather thickness, tight string binding & improved glue-ing, so you can have the highest quality, durable notebook.

You'll have a peace of mind carrying it in your bag, and a sense of pride flaunting it in public.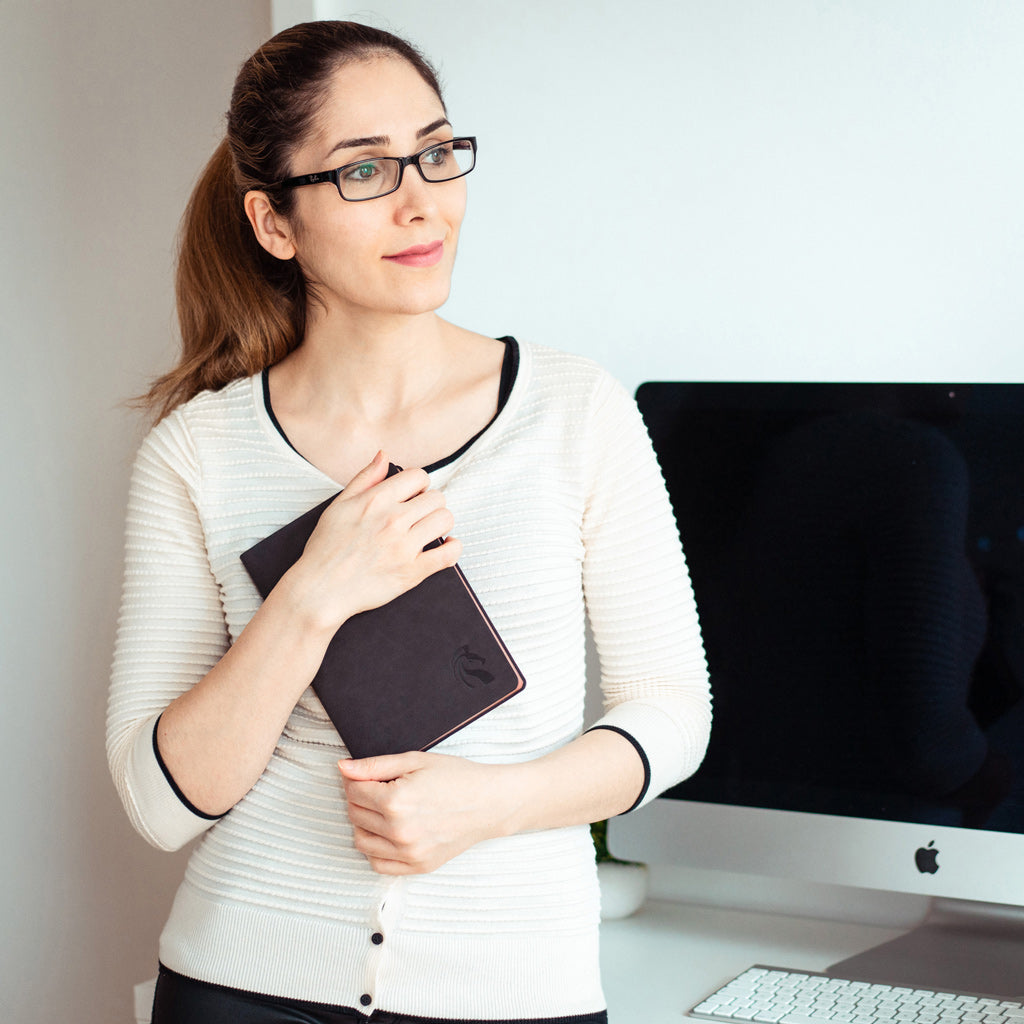 𝗗𝗢𝗡'𝗧 𝗝𝗨𝗗𝗚𝗘 𝗔 𝗕𝗢𝗢𝗞
only by its COVER! We battle tested our extra thick 120gsm against the most intense fountain pens & markers, to ensure your writing will leave no annoying bleed-through or ghosting! Made also from environmentally wood-free material,

Our sexy ivory writing paper will SURELY SEDUCE the most hardcore pens in your collection.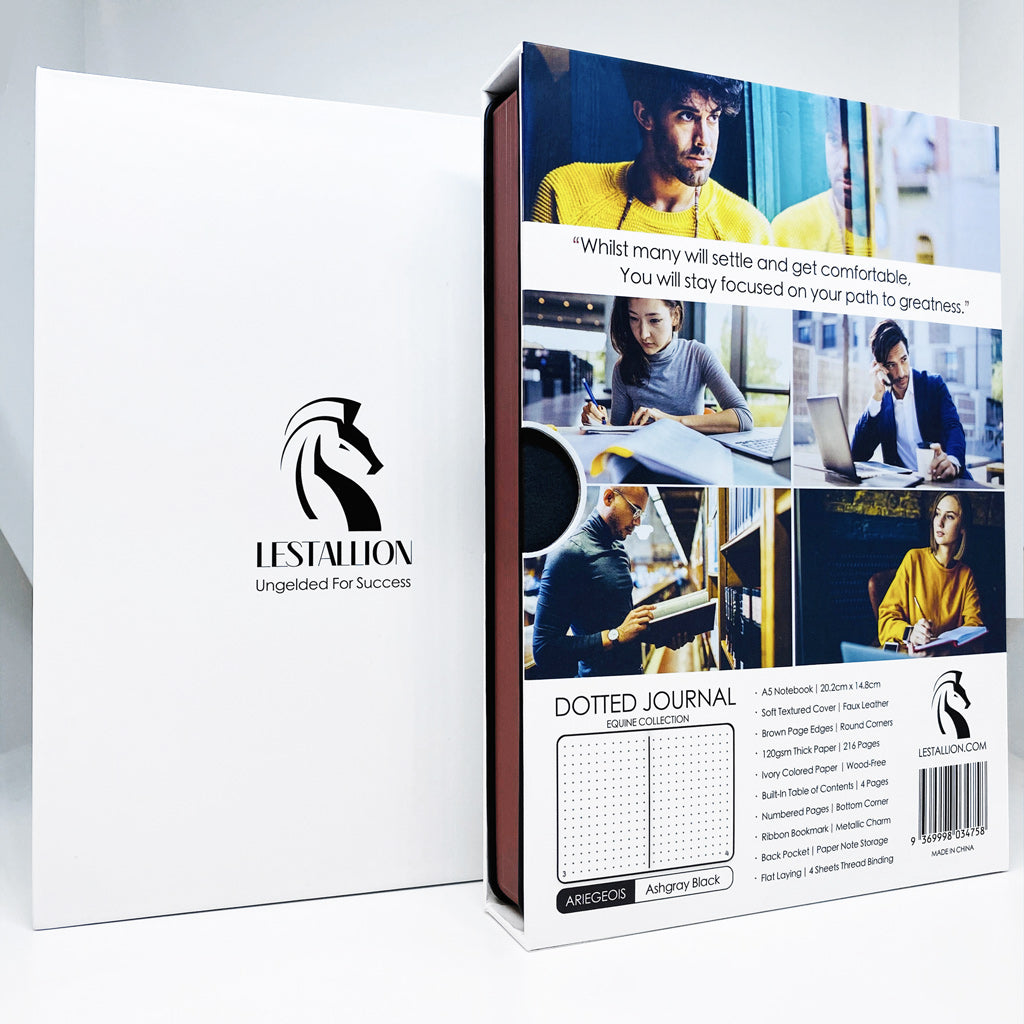 𝗖𝗢𝗠𝗘𝗦 𝗜𝗡 𝗔𝗡 𝗘𝗟𝗘𝗚𝗔𝗡𝗧
slipcase making for the perfect gift to someone special! Unlike other short term amusement presents, this immense 216 page notebook is designed to last a good 7-10 months.
Excellent for personal development, be it for daily writing, self care, devotion, best notebook for taking notes for work or planning their business to the next level.

They will be so thankful of you for this gift!
Raise the standards of your journal notebook, and in turn raise the momentum towards achieving your success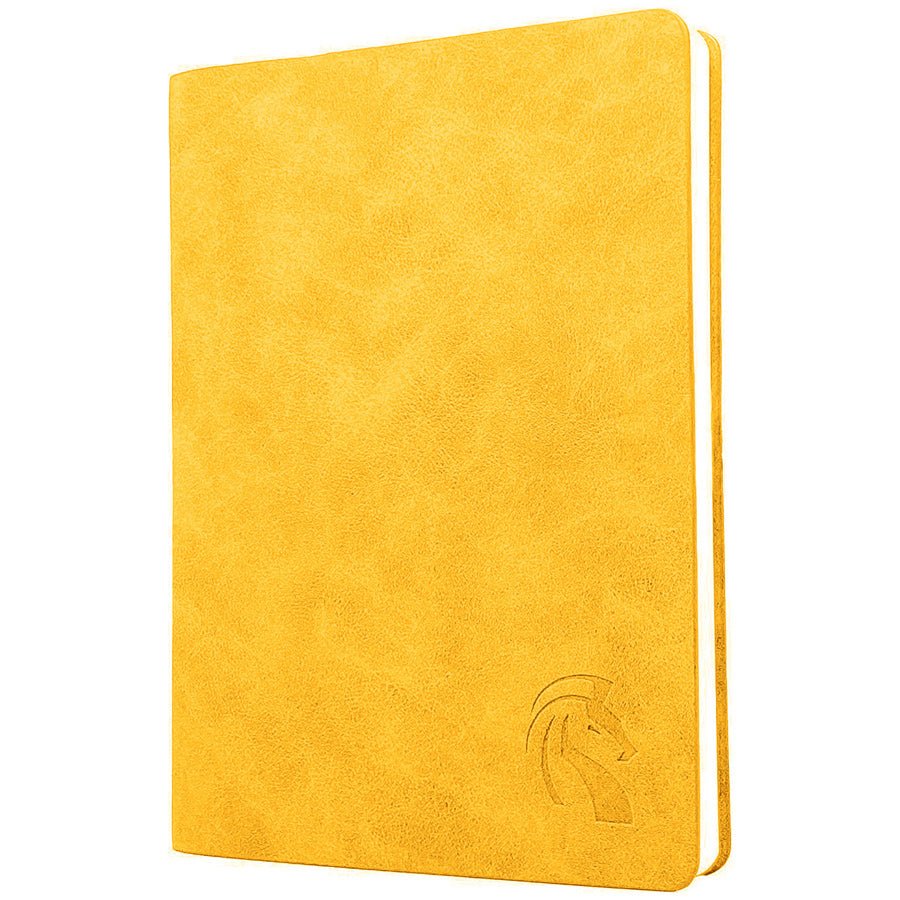 AKHALTEKE | Ochre Yellow - A5 Lined Journal Notebook
Regular price
Sale price
$24.95 USD
Unit price
per
Sale
Sold out
View full details